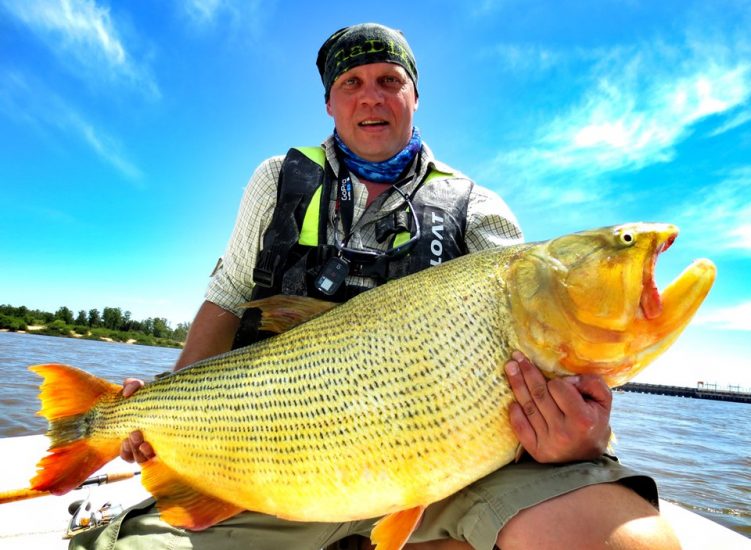 One of the most stunning and hard fighting predatory freshwater fish of all, the golden dorado grows to over 50lb and hits and hurts lures like a barracuda. This stunning fish, often called the River Tiger, is rapidly becoming one of the most prized freshwater sport fish in the world. Every year the biggest fish congregate at a dam on the border between Argentina and Uruguay at La Zona, a custom-made angling destination that has produced numerous fish over the IGFA all tackle best. One Amazon-Angler client caught one in 2013 that bottomed out 60lb scales! This is lure fishing at its best, when the next cast really could produce that fish of a lifetime, and even a new world record. And don't they make for the most stunning catch photos too! The main problem is that the limited places book out like tickets for a Stone Roses concert!
FIND OUT MORE
www.amazon-angler.com/golden-dorado-adventure/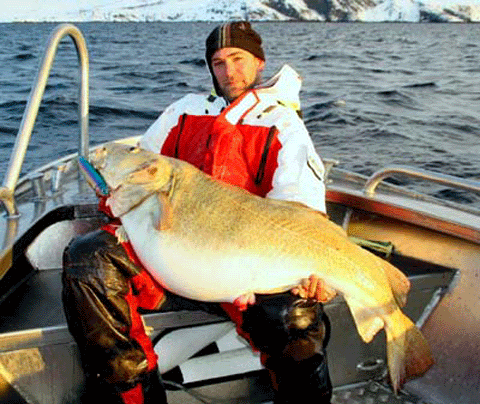 A cod over 100lb seems the stuff of fiction to most sea anglers, yet they are a reality if you fish inside the Arctic Circle in Northern Norway. Anglers who catch the fishing right regularly boat 60lb plus fish along with huge coalfish, and 30lb plus cod are regularly caught from the shore. In some areas of Northern Norway you are likely to come across whales while you fish – Vesteralen is locally known as 'the kingdom of the whales'. The stuff of dreams for committed sea anglers, especially British ones who usually know only struggles and disappointments when it comes to cod fishing around their own shoreline.
FIND OUT MORE
www.anglersworld.tv/sea-fishing/norway/
www.dintur.no/Holiday-in-Norway/home/?NavId=2
www.sportquestholidays.com/species/saltwater/sea-fishing-atlantic-cod/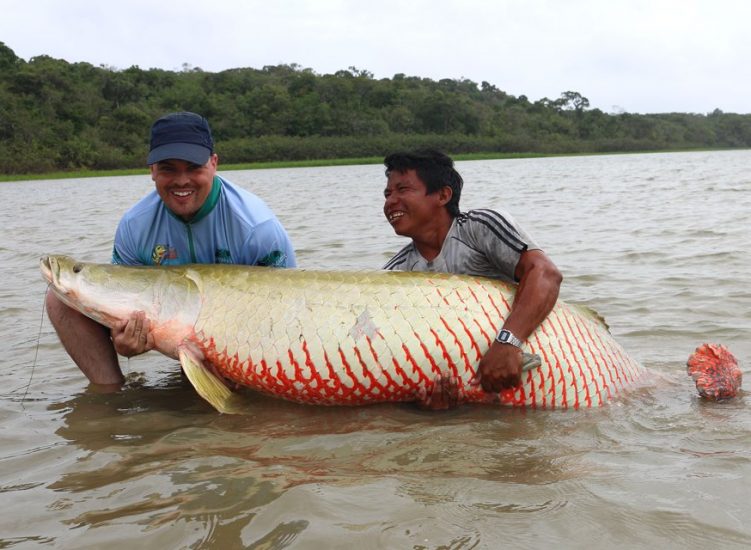 Possibly the most sought-after freshwater fish of all is the giant, pre-historic, air-breathing arapaima. A 200lb-plus fish is a real possibility on the Essequibo River in Guyana. This is a true angling adventure into the heart of a country which is still 95% rainforest. It's quite spectacular fishing, as your Amerndian guide drifts you through or poles up in shallow lagoons waiting for a giant fish to show itself within casting range. Takes are like no other as the mighty fish gulps in your bait, fly or lure and a barrel full of water at the same time, before screaming off on searing runs once it's realised something is amiss. Amazon-Angler.com is opening up a brand new arapaima destination in Bolivia (www.amazon-angler.com/arapaima-paradise-lodge/) this year, which may be even better….
FIND OUT MORE
www.amazon-angler.com/arapaima-trips/