Danish Prologic consultant Poul Stolling is building momentum for the carp season!
A short session to get all gear tuned for France resulted in a huge bream of 7,1kg.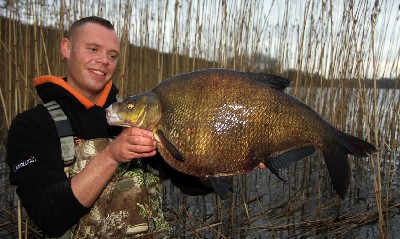 Poul caught the stunning specimen on a Homemade DD Fishmix & Creambanana boilie, with added soluble fish protein and Insectjuice.
Poul fished at distance with a bolt rig, and a 15lb Taipan trace tied to C2. The hook bait, was placed over a carpet of Crustacean Feedermix. elips pellets and a few half boilies.