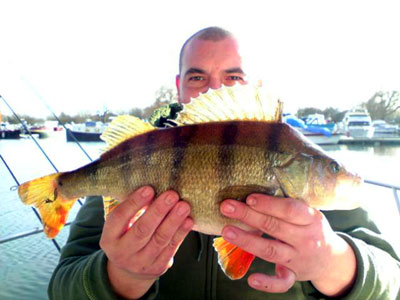 It's another big, fat Thames perch, but 7lb?
Following the capture of a 6lb 2oz perch from the Thames in or around Ditton Marina a couple of weeks ago, and angler is claiming to have landed one over 7lb (pictured).
Printer Jason Browing, who lives on a boat on the river, landed the fish at Chertsey and say he weighed it on Reuben Heaton scales and has witnesses to the weighing.
The fish was taken on feeder fished maggots by the 35 year old, who says he boated another specimen perch on the same tactics from the area five months ago.
Make you own mind up.