Abu Garcia Wychavon Championship Qualifier
Sunday July 4th
Warwickshire Avon – Evesham Town Waters and Hampton Ferry
60 pegs
Late barbel wins it for Rip Off!
Gale force winds and a gin clear river made it a struggle for most but a 7lb barbel, landed in the last 10 minutes of the match, helped Nottingham's Steve (Rip Off) Toone to victory in the latest Abu Garcia Wychavon Championship qualifier.
Drawn at Peg 31, Mill Tackle grouped Steve elected to tackle the nine feet deep swim with strong pole gear and chopped worm and caster with worm on the hook. The big fish, added a few small perch and eels caught earlier in the match boosted his catch to a winning 8-14-0.
Another big fish, this time a 4lb tench caught on pole and worm close in at Peg 4, helped runner up Mark Bowerman (Sensas A4) to a 7-5-0 total.
Performance of the match went to Tony Marshall who followed up his previous day's win with 6-9-0 of hemp caught roach at 16 metres from Peg 63, just above the ferry.
Fourth was Pole Fishing magazine's Tom Scholey with 4-12-0 of eels and perch from Peg 43. And fifth was Nick Cowling (Fisheasy) with 4-11-0 from Peg 10.
Qualifiers: Tony Marshall, Nick Cowling, Steve Toone
Next qualifier – Sunday July 17th – bookings through Diana Raphael on 01386 442458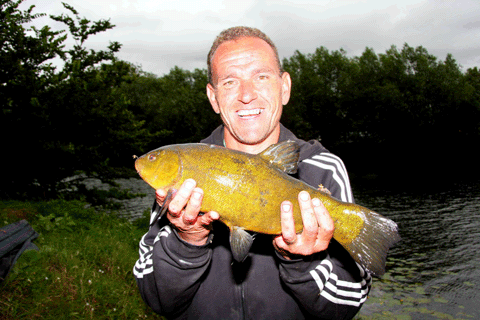 Mark Bowerman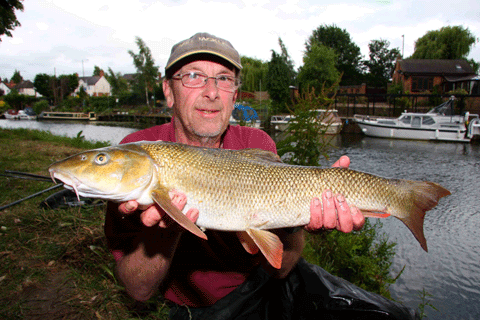 Steve Toone