Tackle the elements with the new Aerobed Extreme the ultimate overnight accessory for angler's
You can now enjoy overnight or weekend fishing trips in comfort thanks to
the new AeroBed® Extreme air bed. The highly robust mattress is part of the
company's new specialist outdoor range and perfect for overnight fishing
trips, no matter how far off the beaten track you venture.
The set up is no nonsense as the bed self-inflates in less than a minute and
a half using an ultra powerful hand-held rechargeable pump which can be
charged in under two hours with the AC adapter supplied. The versatile pump
can also be run directly from a vehicle using the 12v adaptor included. When
it comes to packing up, the mattress deflates in less than 60 seconds using
a unique quick twist valve system.
Constructed using rope coil technology the mattress is exceedingly tough and
designed to withstand extreme environments and weather conditions. Made from
heavy duty, three ply puncture and abrasion resistant tarpaulin material,
the Extreme is 200% stronger than standard PVC and durable enough to
withstand damage from rouge fishing hooks.
The AeroBed Extreme fits perfectly into a small tent or bivvy and, with its
camouflage pattern, blends in with the natural environment. It is also easy
to store and transport when it's time to move on thanks to the handy duffle
bag included.
Available in single size and priced from £79.99, the AeroBed Extreme comes
with an industry leading lifetime guarantee for extra piece of mind. The
Extreme is available to purchase from www.aerobed.co.uk
<http://www.aerobed.co.uk> and coming soon to Argos.
AeroBed has also set up a partnership with the World Land Trust so that for
every AeroBed Extreme product purchased, customers will be saving their
inflated bed's size in endangered rainforest.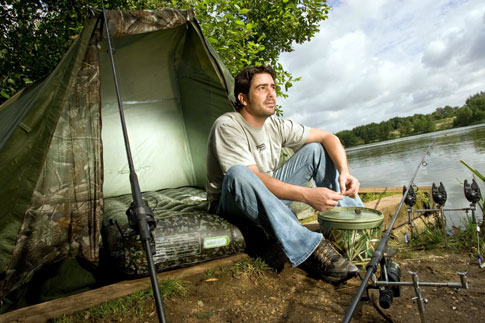 With the AeroBed Extreme, even if you don't catch any fish, you'll be
guaranteed to catch a few Zzz's! For more information visit
www.aerobed.co.uk <http://www.aerobed.co.uk>