Pic, Italian angler Paolo Fornasari

Italian angler Paolo Fornasari accomplished his third Inshore Grand Slam while fishing the pristine inshore waters surrounding Cayo Cruz, Cuba. With local guide Nelson on the poling platform, Fornasari successfully landed an estimated 36.3 kg (80 lb) tarpon, a 7.7 kg (17 lb) permit and a 2 kg (4 lb) bonefish – all on the fly rod!

Meanwhile, IGFA Trustee and multiple liner class saltwater world record holder Gary Carter achieved his first IGFA record from fresh water with this 14lb 15oz bull trout – a potential new 4kg line class best. The Duluth, Georgia angler needed 15 minutes to land the fish after it took a white bucktail jig. After being properly documented and weighed, Carter released the fish back into Lodgepole Creek.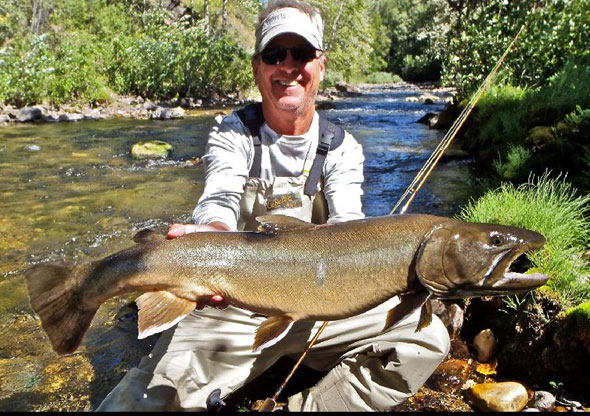 Pic, Gary Carter