Thick Cut Styx And Selecta Styx
Dinsmores Thick Cut Styx have been designed specifically with commercial fishery pole fishing in mind, with deep, wide cuts that allow you to place even the smallest sizes onto line of 0.25mm diameter, or even thicker if (for some reason we can't think of) needed.
The beauty of these types of cylindrical weights is that under tension from big fish, they will not pop off the line, as normal small shot are prone to do.
And of course that means no messing around re-shotting floats, which means more time fishing.
For a match angler things like this are the difference between winning and losing.
Styx are available in four sizes – 8, 9, 10 and 11 – in individual dispensers. They are slightly shorter and fatter than their main 'rival' weights on the market, and are soft and easily attached to the line, and easily moved without kinking the line once on there.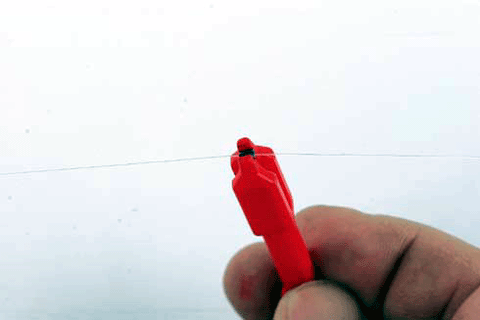 Dinsmores has also just released the Thick Cut Selector Styx, which enables you to easily select the size required, without any wastage.
These come with pincers that fit to the 'undercarriage' – simply select the size of Styx you want, shake a few into the channel, push one down to the locating rail, grab it with the pincers and squeeze it onto a tight line. Quick, easy, and no waste. Perfect, and a real boon to those with big fingers, short eyesight or the shakes!