This week Fishdeal.co.uk will be launched in the UK. Fishdeal is a kind of "groupon" website for anglers. Every day four different fishing products will be sold via the website.
All products have at least a discount of 40% till 70%. Fishdeal is already well known in The Netherlands, Belgium and Germany. Now a new office will also be opened in the UK as well.
How does it work?
Fishdeal buys large quantities from the brands. So they can bargain a discount. Secondly Fishdeal focuses on products from the catalogue of for example 2012 and 2013. So of course all the products are new, but these are not the newest products. Most brands every year have new adjusted items and Fishdeal buys the older ones. Still a new rod of 2013 can be a great rod as well, but you pay only 50% of the price! At this moment 70.000 anglers are already subscribed!
Brands
We cooperate with brands like JRC, Daiwa, Fox, Shimano, Savage Gear, Cormoran, Storm, Spro, Dam, Iron Claw, Nash, Berkley, Rapala and many more.
WIN WIN WIN!!!
When you sign up for the newsletter now you have a great chance to win one of these items. Within two weeks we will tell who have won these prices via Total-fishing.com! Check out: www.fishdeal.co.uk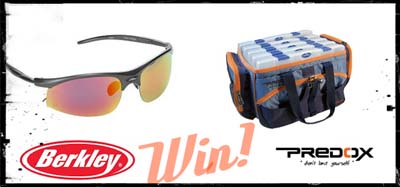 Sign up for the newsletter and get a free voucher as well
You can already subscribe for our newsletter. You will get a free voucher code as well! So sign up now and you will be 100% sure you won't miss any deal! Check: www.fishdeal.co.uk . Within a couple of weeks you will receive your first deals and a voucher!