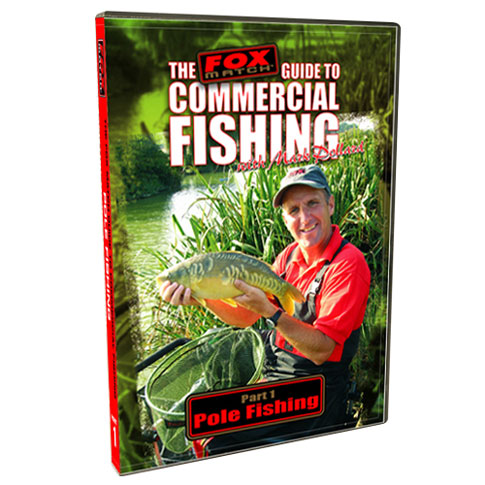 Fox Match Guide to Commercial Fishing DVD
Part 1: Pole Fishing
When used correctly, there's no disputing that the pole is by far the most deadly method on commercial carp waters. Quite simply, it will fool the wariest of fish and is capable to helping you haul catches in excess of 100lb with ease.
But making the most of the pole requires a new set of skills to those needed when fishing with a rod and line. Everything changes how you feed, play fish, shot rigs everything!
This DVD, produced with Fox Match star Mark Pollard, gives you the essential know-how to transform your pole fishing.
Polly, as his more commonly known on the UK match scene, gives you an in-depth look at all areas of pole fishing from picking the right pole and elasticating a top kit, through to his favourite commercial water rigs and the various ways of feeding with a pole.
This really is a must-have instructional DVD for pole anglers of ALL capabilities.
This DVD will show you how to:
• Pick the right pole
• Elasticate a pole
• Create the perfect tackle set-up
• Feed with a pole
• Plumb the depth
• Fish extreme lengths
• Land every fish
The DVD has an rrp of £9.99.
Click here to watch a DVD preview and to buy on-line.