OnlineFishing.tv is proud to bring you its new FREEPLAYER – offering top quality FREE TO VIEW video clips, 24 hours a day!
There's something for everyone, whatever your fishing discipline, and now we have IMPROVED VIDEO STREAMING too. Give it a try!
The FREEPLAYER (http://www.onlinefishing.tv/freeplayer/ )schedule for the next TWO WEEKS contains ALL of the following!
• Don't miss Henry Gilbey's complete 'BAIT FISHING FOR BASS' show.
• In 'TackleZone', Rae Borras brings you essential kit and technique advice for catching SALMON ON THE FLY.
• For the first time, the latest ANGLING NEWS in video, in partnership with ANGLER'S MAIL.
• 'FISHING TV' brings you extended clips from the very best GAME FISHING programmes available on OnlineFishing.tv, filmed across the globe!
• SEA ANGLING ADVICE from the Ultima consultants on line and bait.
• Unbelievable footage of IAN 'CHILLY' CHILLCOTT and MARK BARRETT catching MONSTER CATFISH on Spain's River Ebro.
• Independent TACKLE ADVICE from OnlineFishing.tv's Gareth Purnell.
• An entertaining compilation of some great COARSE FISHING shows, including MATCH TV.
• CARP FISHING tackle advice from Jim Shelley on braid and bedchairs.
• News of a great FREE GIFT when you join OnlineFishing.tv .
All of this exclusive content is FREE to view and only available at OnlineFishing.tv
CLICK HERE to watch now http://www.onlinefishing.tv/freeplayer/
OnlineFishing.tv – At Last A TV Channel Just For Anglers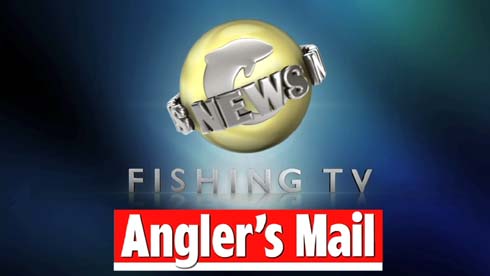 OnlineFishing.tv is bringing Anglers a regular video news bulletin for the first time, in partnership with angling weekly Angler's Mail.