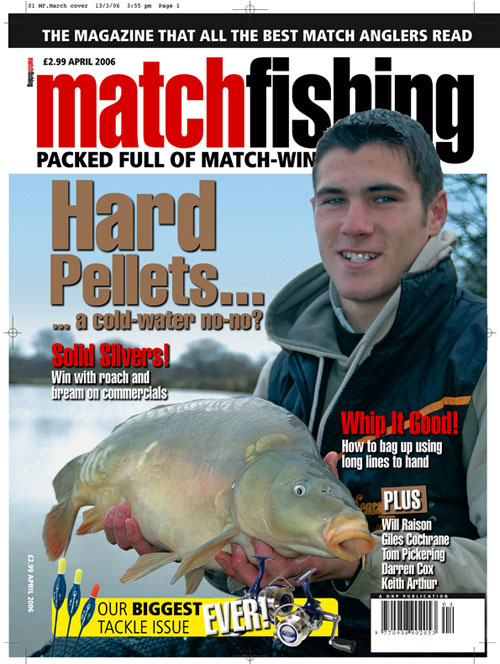 Match Fishing is once again putting its weight behind the Garbolino Club Angler of the Year competition.
It's time to register for the best individual club angler competition of the year!
Match Fishing has again teamed up with Garbolino to give every club angler in the country a shot at winning the prestigious Garbolino Club Angler Of the Year title and a share of £10,000 worth of prizes.
It's up to you and your club to decide which angler represents you in the regional Fish-Offs. It might be your 2007 club champion, the winner of a series of matches or perhaps the winner of a one-off qualifying match – the choice is yours.
Three popular match venues have been selected – Moorlands Farm, Lindholme Lakes and Gold Valley – for the regional qualifiers, and the top 10 anglers from each match will go through to the Final at the superb Barston Lakes, West Midlands, on Friday, June 13th, 2008.
How The Competition Works
To enter the Garbolino Club Angler Of The Year competition simply fill in the registration form (printed in the January 2008 issue of Match Fishing, or download it from www.matchfishingmagazine.com), together with the name and address of the angler who will represent your club in one of the three Fish-Off events. The angler needs to choose which venue he or she wants to fish, tick the appropriate box, and send the form back to Match Fishing along with a cheque for £20 to cover pools and peg fees. Once the peg fees have been taken out all the remaining money will be paid out in main list and section prizes on each of the Fish-Off days.
For competitors who aren't familiar with the Fish-Off venues Match Fishing will be carrying previews of all four matches in the build-up to each. Visit www.matchfishingmagazine.com for more information.
Midlands Fish-Off
Friday, April 11th, Moorlands Farm
Northern Fish-Off
Friday, May 2nd, Lindholme Lakes
Southern Fish-Off
Friday, May 30th, Gold Valley Lakes
Grand Final
Friday, June 13th, Barston Lakes