AIRFLO INFLATABLE FLY VEST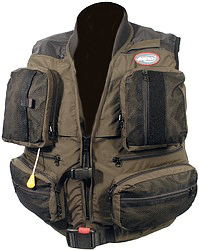 From just £99.99 Save upto £110 off RRP
The Airflo Wavehopper Inflatable Fly Vest Lifejacket is a superbly designed practical buoyancy device priced within reach of every angler. So, whether wading large salmon rivers or boat fishing on a reservoir, the Wavehopper Inflatable Fly Vest Lifejacket gives you the peace of mind and functionality never before available at this price. Tailored for maximum comfort, you'll never know you're wearing a life jacket until the day you need it. Put through the toughest testing procedures for over 2 years, the Wavehopper Inflatable Fly Vest Lifejacket has been fully approved to meet the latest ISO12402/5 standards and comes with 120 NEWTON internal bladder. Available in manual or fully automatic versions.
Every year we hear reports of anglers drowning -DON'T BECOME ONE OF THESE STATISTICS! Note: The Wavehopper Inflatable Fly Vest Lifejacket MUST be worn outside all other garments and is tailored this way; failure to do this may result in injury when activated.
From just £99.99 Save upto £110 off RRP
Click here for more information on the Wavehopper Inflatable Fly vest
---


AIRFLO COMFORT-ZONE BOAT SEAT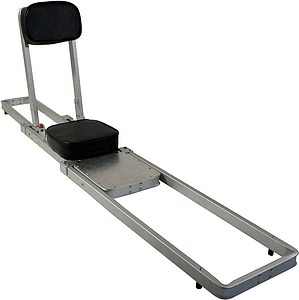 Save £30.00
The Airflo Comfort-zone boat seat is one of the best designed boat seats on market. Its compact design folds under 3ft in length and will easily fit into most car boots. The Airflo Comfort-zone Boat Seat is manufactured using boxed aluminium for maximum strength and durability. The Deluxe padded cushion and backrest of the Airflo Comfort-zone Boat Seat offer the ultimate in comfort all day long.
All this for just £99.99 SAVE £30 OFF RRP the Comfort-Zone boat just has to be the best value boat seat on the market today.
Click here for more information on the Zone boat seat
---
AIRFLO STREAMTEC BOAT BAG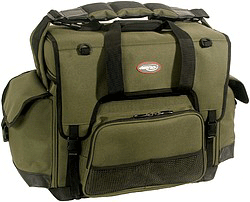 RRP: £99.99 OFFER PRICE: £79.99
With features inspired by anglers who have spent countless hours on the water, the Airflo Streamtec Boat Bag incorporates design elements that include a tough cordura outer, fully padded sidewalls, padded shoulder strap and integrated top loading reel case with dividers keep up to 8 reels fully protected yet easy to access. The waterproof moulded base of the Airflo Streamtec Boat Bag protects the base keeping everything inside completely dry.
Click here for more information on the Streamtec boat bag