Kurtis Geenwood won the UK Angling championship qualifier with 117lb from peg 68 picking up £500 winnings, and his £240 UK Champs entry fee for winning his section, as each section winner did too.
Kurtis drew unfancied peg 68 on the dam wall, but the five deep pegs opposite were not pegged by UK Champs organiser Nigel Harrhy. Kurtis took advantage by casting to the empty pegs, and with the wind blowing into that corner the peg was full of fish.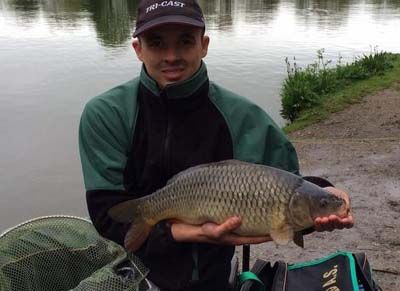 Carp to 15lb and a few bream gave him a comfortable win, and qualified him for the series starting at Viaduct on the 15th of May.
The UK Champs is seeking a new sponsor following the withdrawal of Midlands company Preston Innovations, which was recently put up for sale.