July and August's winning riverside shots revealed at www.nfadirect.com/pentax
The NFA and PENTAX U.K. are giving anglers one last chance to win a top of the range PENTAX Digital SLR Camera through our angling landscapes photography competition.
Not only does the overall winner win a Digital SLR camera, but monthly winners will also be the lucky recipients of a PENTAX Optio E50 compact camera. So far there have been three rounds of competition and we are pleased to announce both the July and August winners, who will both receive a E50 Compact camera courtesy of Division One sponsors PENTAX UK.
The winner of the July round was David Taylor from Rotherham. Competition judge and professional wildlife photographer Tony Wharton comments, "Subjects ranged from birds and fish to landscapes and insects. There was even a crocodile included this month! Several pictures caught my eye, including David Tipping's shot of a Broad-bodied Chaser dragonfly; it was beautifully sharp, with excellent depth of field. However, the final winner for July was David Taylor's very atmospheric shot of swans at sunset.."
The most recent round of the competition in August saw a number of landscape images come into the NFA offices and once again it was up to PENTAX UK Ambassador Tony to choose the winner and give them his seal of approval.
"The entries in August were predominantly views or landscapes, including a few moody sunsets. There were three shots of anglers, including a quite delightful snap of a grinning young lad holding a carp he's caught. This one might have been in the running if the actual photography had been better. However, the most skillfully taken photo was by Andy Gough who captured a great shot of a leaping salmon which had real impact when you viewed it."
Both Andy and David will now join Richard Bowler from the June competition as the lucky recipients of a PENTAX Optio E50 Compact Camera. There is still a short time to enter the September competition, so to find out more, visit the NFA website, www.nfadirect.com/pentax where all the pictures are displayed and you can find full details of the competition.
Anglers wishing to enter the competition should email their pictures and their full name, address, email address and contact telephone number to focus@nfadirect.com. All pictures must be submitted in digital format and in as high resolution as possible. The organisers (NFA and PENTAX) reserve the right not to publish any pictures which they deem unsuitable and their decision is final. Full details can be found on www.nfadirect.com/pentax.
Tom Goldspink, Marketing & Communications Manager at the NFA commented, "This is a great idea to help anglers look at the fantastic scenery in which they go fishing and provides a great chance to win some top of the range camera equipment from sponsors of the Division One National, Pentax".
The Managing Director of Pentax U.K. Limited , David Moore added "Anglers have a unique opportunity to experience the natural beauty of the riverbank which is why we wanted to set up this photography competition to encourage them to capture and keep those experiences."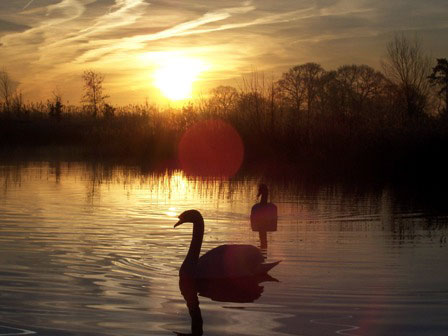 David Taylor July Winner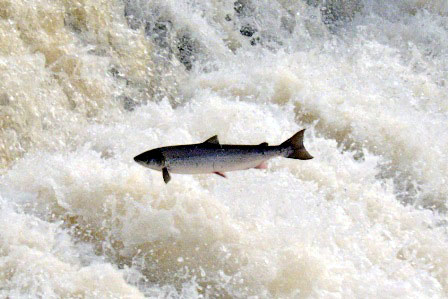 Andy Gough August Winner