The time-old phrase 'like father, like son' certainly applies to John and Charlie Terry after the pair both landed 40lb English carp within hours of each other.
Fishing a southern syndicate water, first dad John latched into a much targeted 41-pounder known as 'Black Spot' after fishing a small, weed-free area using Mad Baits Nutz boilies – his eighth UK 40lb plus carp.
Not to be outdone, son Charlie spent half an hour up a tree spotting fish and locating an area he could feasibly target them, before landing the biggest fish in the lake and a new personal best at a whopping 49lb 8oz.
It fell for a two-inch snowman blowback set-up, set up solid bag style, and again fell to Mad Baits Nutz bait.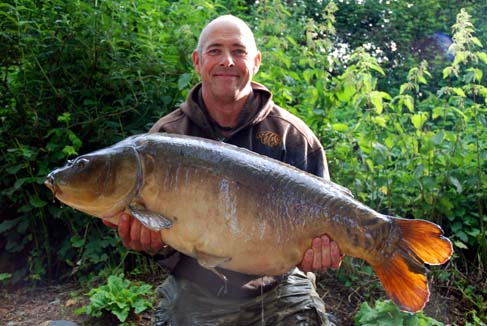 John Terry with his 'forty', but his son Charlie wasn't to be beaten…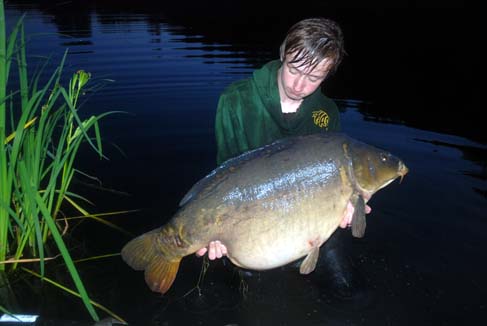 Charlie Terry with the biggest fish in the lake at 49lb 8oz.