Carp are showing up all over the place on our rivers as illustrated by Birmingham Angler's Association member Ian Voss's capture of a 26lb grass carp from the association's water on the River Severn at Ripple.
Ian was hair rigging Spam with barbel in mind after baiting up the night before with pellets and groundbait when he latched into something 'gigantic'.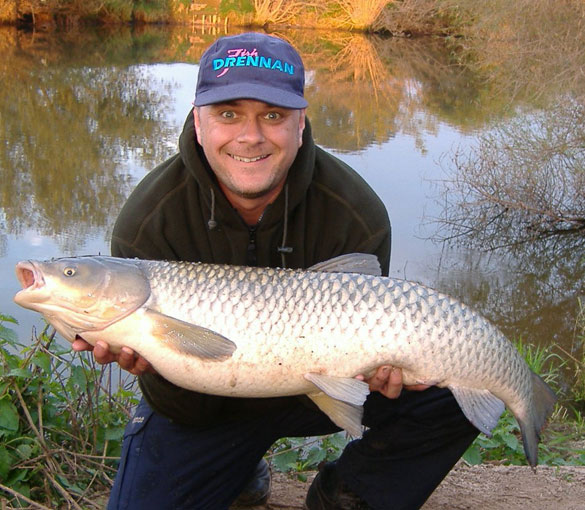 "He played the fish for 10 minutes in the middle of the river and it kept diving for a snag where Ian had lost a fish earlier that morning," said witness Colin Ambrose.
"I had to scramble for a bigger net when we fist saw it – it was gigantic – over three feet long!"
Total-Fishing.com and Total Coarse Fishing magazine editor Gareth Purnell said: The fish is obviously a commercial fishery escapee from the summer of floods and I'm hearing of loads of such fish turning up on the Severn and Avon.
Fun though it is for now, what concerns me is that carp, an aggressive fish, could easily establish themselves to the detriment of other river fish, like barbel.
If they breed successfully, we could find ourselves latching into 1-2lb carp on the rivers on a regular basis in the years to come. Some might think that not to be such a bad thing, but surely we have enough carp venues in this country…