The River Soar at Loughborough hosted Sunday's round of RiverFest 2018. The match was fished in baking hot conditions and with the river running clear, it was feared that weights could be low for everyone. Thankfully, no one told the fish and some excellent weights were recorded!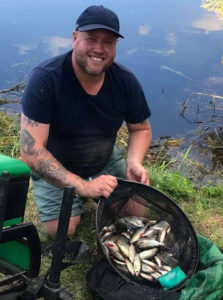 The three swims below the weir in A Zone on the River Soar at Sileby were hotly fancied to do well. This is where match winner Nick West put his draw to good use, winning the match with 8kg 880g using long pole tactics with a variety of hookbaits.
B Zone winner was Danny Ashington with 4kg 150g of pole caught roach and leading the way in C Zone was Pete Morris with 6kg 600g of pole caught skimmers.
RESULTS
1. Nick West 8kg 880g (Qualified)
2. Barry Oliver 8kg 270g
3. Andy Coulson 6kg 660g
4. Pete Morris 6kg 600g (Qualified)
5. Chris Hallows 6kg 590g
Q.Danny Ashington 4kg 150g (Qualified)
Anglers are reminded that as people qualify their remaining tickets go back into the computerised system for resale. The website is updated with all tickets available every Monday after a qualifier at 1pm.
Next qualifier – River Yare, Sunday August 12th