Angling TV channel OnlineFishing.tv is a year old and has over 220 great fishing shows to watch online and in great quality.
There are no less than 15 exclusive new TV series already on the channel and some of these are now available on DVD just in time for Christmas, including 'Nick Hart's FlyFishing School', 'Chilly On Carp' and the ten-part 'Improve Your Coarse Fishing' – just go to the website's Shop section.
There are also several interesting new series on the way, including 'Get Hooked On Fishing' with some of the country's top match anglers, and 'Best of British' with Dean Macey. Another one to watch out for is 'The Arctic Experiment', where the team joins an exploratory trip sea fishing from a bona fide trawler in search of giant Norwegian cod….
Closer to home the New Year sees the introduction of 'The Session', real life fishing for quality fish on UK waters, and filming is underway for a glitzy new coarse fishing DVD series with top anglers like Darren Cox, John Watson and Bob James. You can watch on your computer screen, or there are instructions on the site on how to hook the 'streaming' up to your TV if you wish to.
Membership is under £5 per month for a six-month 'season ticket', giving you access to watch at least a dozen new shows every month…. or to put it another way just 40p for each show!
There's also still time to buy membership as a Christmas gift or your angling mad loved one – just go to www.onlinefishing.tv/channel/gift .
OnlineFishing.tv Exclusive Series
Hints And Tips
Sea Watch UK
Game Fisher's Diary
Welcome To The Jungle
The Session
Match TV
Improve Your Coarse Fishing
Carp Coach With Ian Russell
Ebro Maniacs
Mark Barrett's Big Bite
Just The Ticket With Trev And Rich
Chilly On Carp
Nick Hart's Fly Fishing School
Club Class
John Wilson The Early Days
Some of the Series Coming Up….
Total Coarse Fishing
Best of British
Get Hooked On Fishing
The Session
Carp Legends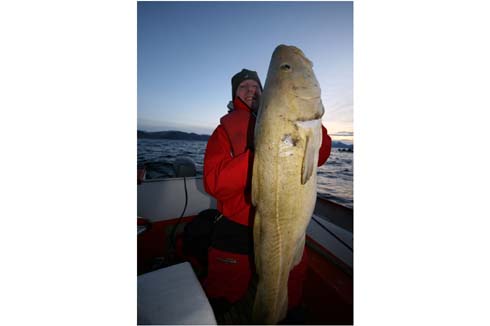 A cod of nearly 50lb taken by Dintur's Ian Peacock during filming for 'The Arctic Experiment'.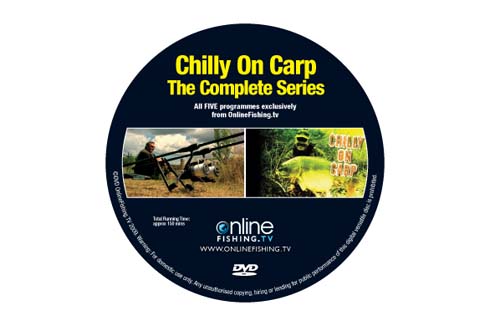 Some of the exclusive OnlineFishing.tv series are now available on DVD.