Mick Dolan's claim for a new British record zander could run aground because he weighed it while afloat.
As reported last week, Walsall angler Mick boated the massive predator while fishing with his wife on Grafham Water, a trout reservoir that allows pike and zander fishing at this time of year. Incredibly it was his first every zander.
However, even though the weighing was witnessed by four anglers, British Record Fish Committee rules stipulate that any fish claimed as a record must be weighed on land. Mick has vowed to proceed with his claim.
Meanwhile Coventry specialist Bob Moreton is back among the big fish, this time with a superb 14lb 6oz zander from Coombe Abbey Reservoir. Bob fished roach deadbaits at 80 yards and also banked a 10lb 2oz fish in the same session.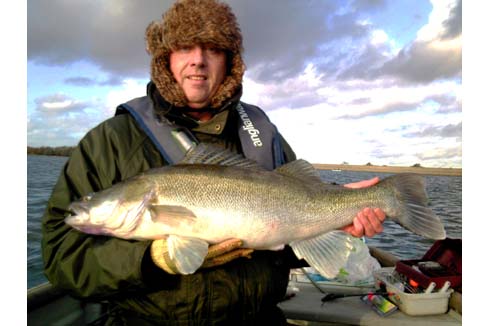 Mick Dolan has run into problems with his record zander claim because it was weighed afloat.