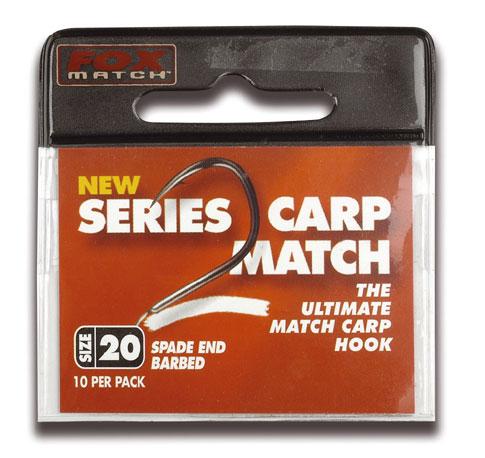 Fox Series 2b Hooks
Based on the phenomenally successful Fox Carp Series 2 specimen hook, but in smaller eyed and spade end sizes.
These new patterns are for presenting smaller match-orientated baits like pellets, paste, meat, corn and worms.
They have ultra sharp, in-turned points to maximise hooking effectiveness and are made from high carbon steel wire, which is light weight but incredibly strong.
Available in eyed and spade-end, both barbed and barbless in sizes from 12 to 22.
Fox Match Series 2b hooks have an rrp of £1.19 per packet of 10.