Ewan McNeish knew he had the fish of a lifetime when this 17lb bass slammed into his live mackerel bait.
The firefighter from Gillingham played the fish for over 20 minutes, when it finally tired and allowed skipper Josh Simmonds to coach it into the net.
Revolution's biggest bass was then photographed, weighed and released to fight another day. Well done Ewan!!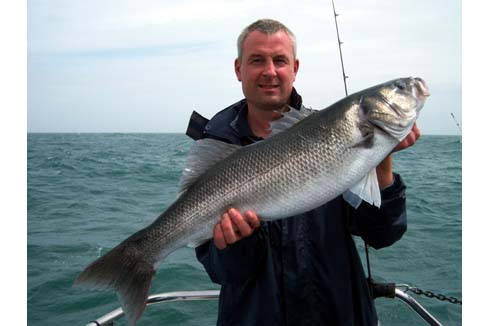 Ewan McNeish with the biggest bass caught aboard Josh Simmonds' boat Revolution at 17lb.