One of the most prestigious angling matches of the calendar year took place on Saturday 21st August 2010 with 670 anglers (67 teams of 10 anglers) fishing the 2010 Angling Trust Division One National Championship.
The Championship was held on a slightly rain freshened River Trent either side of Newark on the tidal and non-tidal reaches. It was a massive operation between the many clubs involved to put this event on, and everyone who was involved need praising for all their efforts as it worked brilliantly.
Starlets AS followed up their previous wins on the Grand Union Canal at Milton Keynes and the River Huntspill to win their third National title in five short years. This is just reward for all the practice, preparation and pre-match meetings the West Midlands side put into this match. Starlets AS main squad consisted of; Darren Cox, Lee Edwards, Ade Whittle, Paul Downes, Dave Harrell, Darren Bickerton, Brad Titmus, Dan Ashington, Dave Roberts, and Scott Geens.
Acting skipper Darren Cox, standing in for the Team Captain, Mark Downes, who was on holiday, was justifiably ecstatic with his side, "We have a great deal of experience and with the youngsters we now have it is the perfect blend, the future is looking good for Starlets AS. The good pegs sorted themselves out while the lads in the tough areas did remarkable and the result was a testament to their skill as much as anything", said Darren.
The West Midlands outfit averaged all but fifty points a man to finish on 498, just three ahead of a terrific effort by southern side Maver Image Van Den Eynde who suffered from their lower scores in D and E sections (495 points). These two sides were quite a bit ahead of northern side Mirfield AC (460 points), who nevertheless put in a great effort to knock pre-match favourites Barnsley and District (454 points) out of the medals. Shakespeare Redditch (451 points) put in yet another solid effort to finish fifth with Fox Match Trentmen (447 points) coming home sixth.
On the individual side of things the talk was all about drawing G1 below Cromwell weir. The peg fit perfectly in Shatterford, Worcestershire based Steve Collett's hand. Steve was fishing for Farnborough AS as his team Trabucco Midlands Van Den Eynde had not entered but there is a big difference in drawing THE peg and making it pay. Steve, enjoying his retirement, knows only too well how to handle barbel as he has had many a victory on his native River Severn, and had the 'heavy gear' with him if needed!
He gleaned what information he could, and started the match on a worm and caster feeder halfway across looking for bream. After one hour nothing had happened, not even an indication so it was time for the 'heavy gear'. He found a snaggy, small gravel patch and fed it heavily with 2, 3 and 4 ml pellets. He didn't have to wait too long before his first barbel took his 6mm hook pellet.
What remote sign of nerves well disappeared and he was enjoying catching these barbel, although the tide variations made it difficult at times. The hook length was the key and Steve extended his to as long as ten feet at times. He lost a few hook links in the snags but things were going well as he was netting barbel approaching the 10lb mark.
Rumour was rife that there was a huge bream weight but all that did was to settle Steve even more. He ended up with twenty barbel and in horse racing terms, a sport he also loves, he won by a distance with 56.020kg.
Runner-up Steve Addy (Team Mosella Selby), found himself on a decent shoal of chub at the Crankley/Winthorpe section on peg E4, and took them to the tune of 16.890kg to deservedly take the silver medal. Kevin Hartly (Mirfield AC) slotted into bronze position with 14.400kg on peg C39 from the Fiskerton length, leaving Rob Bream (Loughborough Soar AS) on J60 in fourth position with 12.930kg from Clifton, and Paul Robinson (Sams Tackle, Wigan) 11.470kg again from the Crankley/Winthorpe section on peg E3.
This year for the first time the top ten teams from the Angling Trust Division One National Championship are invited to take part in the new Preston Innovations 'World Club Classic' qualifying weekend on the 25/26th September 2010 on the river Avon in Evesham. These teams will compete over two days with the successful squad representing England in the FIPSed World Club Championships in Serbia in 2011.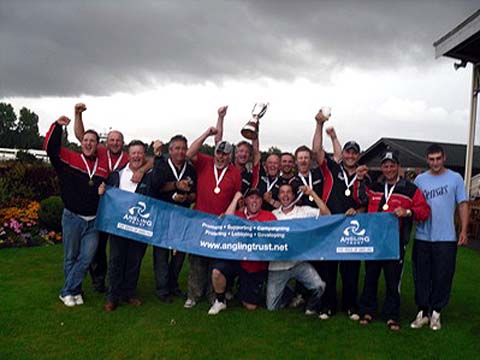 The victorious 2010 Division One Champions – Starlets AS.
2010 Division One National Top Ten Teams

Starlets AS
Maver Image VDE
Mirfield AC
Barnsley & District
Shakespeare Redditch
Fox Match Trentmen
Collins Green AC
Drennan North West
Fox Match Tipton
Garbolino Harrisons Lincs County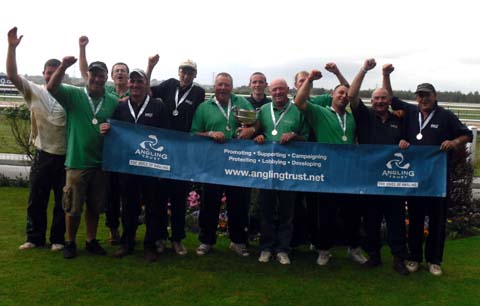 The second place Maver Image team from the 2010 Anglign Trust Division One Natinoal.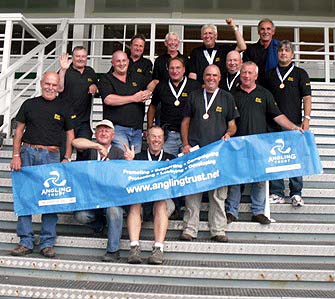 Mirfield AC finished in third on the Trent in the 2010 Division One Natinoal.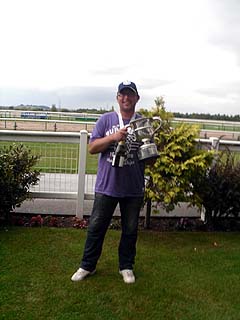 2010 Division One National individual champion Steve Collett made the most of the plum draw by Collingham weir for one of the biggest national winning weights ever.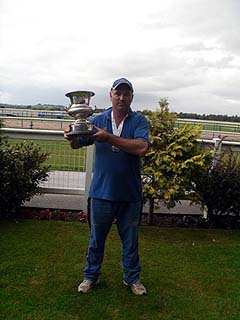 Second in the individual stakes was Steve Addy – full results can be access through the thread link above or on the Angling Trsut website.