The TAKE A FRIEND FISHING campaign, organised and run by the Angling Trades Association, is back to encourage parents, grandparents and friends to take the time over the Easter break to give family members and friends the chance to have a go at fishing. And burn off some calories after all of those Easter eggs!
Remember when a friend or family member took you fishing when you were young or just starting out? We bet everyone has experienced a memorable session or two like that – sharing the bank with someone else is always more fun! And with the Take A Friend Fishing campaign, there is the chance to take someone for FREE.
Through a number of newspapers, magazines and websites, you can get a free one-day rod licence (worth £3.75) so you can take a mate or a family member on a fishing session between Friday, 18th April and midnight, April 27th 2014.
In additional to a FREE rod licence, your friend can also fish for free at a number of Angling Trust fishery and club member venues. These Angling Trust members have pledged to support the Take a Friend Fishing campaign by offering FREE day ticket or member passes so that your friend can fish for nothing on their waters (some exclusions may apply). Go to www.takeafriendfishing.co.uk to see the venues that are taking part.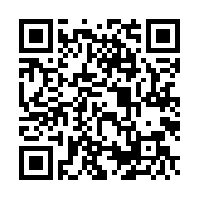 All you need to do now is cut out or print off the rod licence voucher, fill in your details, validate it online at www.takeafriendfishing.co.uk, read the Terms and Conditions, grab your tackle and your voucher and go fishing with your friend!
The free rod licence voucher cannot be used to fish for coarse fish on any river, stream or drain in England and Wales between 15th March and 15th June inclusive. The closed season may apply to some canals and still waters in your area – please check before going fishing.

Don't forget to tell us how you get on by emailing pictures (including venue name, catch details, your info and daytime telephone number) to info@takeafriendfishing.co.uk
Once you've been fishing and got the bug, don't forget to go online and buy yourself a rod licence so you can enjoy fishing for the rest of the year www.postoffice.co.uk/rod-fishing-licence. A great place to find out more information on your local venues is a new website http://fishinginfo.co.uk.