This was the first qualifier in a new series that will see the champion win a trip for two to the 2010 World Championships.
Anglers are split into sections of five and each section winner pockets a medal and a place in winner takes all final, set to take place at The Glebe in Leicestershire later this year.
Suez was selected because the winner can come from anywhere, and there are plenty of silvers to go at as well as the F1s and carp.
All the talk was of pellet being the key before the off, but winner, Daventry's Keith Haynes, made his tried and tested worm tactics work for a fine 55-3-0 winning weight.
Keith stated at the bottom of the far shelf, but as soon as he began to get bites right across he stayed there, Kinder egging in chopped worm and caster and fishing worm section on the hook.
Keith started on a 0.12mm rig under a 4×8 Mosella float but switched to 0.14mm as soon as the fish started having a go, and ended up fishing just six inches deep in two feet of water.
Runner up, Leicester's James Adcock was also on the far lake of the two Suez canals where he fished pole and pellet for 48-4-0.
Further heats of the World Series are taking place at Lindholme Lakes, Makin's Fishery, Gold Valley, Maver Larford Lakes and Barston Lakes – for more details visit the website www.total-fishingclub.com .
Result: Keith Haynes, Daventry, 55-3-0; James Adcock, Leicester, 48-4-0; Mick Burrows, Worksop, 36-1-0; Rob Austin, Rotherham, 34-7-0
Qualifiers: Lee Taylor, Coventry, Grey's/Bag 'Em Baits; Keith Haynes, Daventry; Rob Austin, Rotherham; James Adcock, Leicester; Kevin Sims, Leicester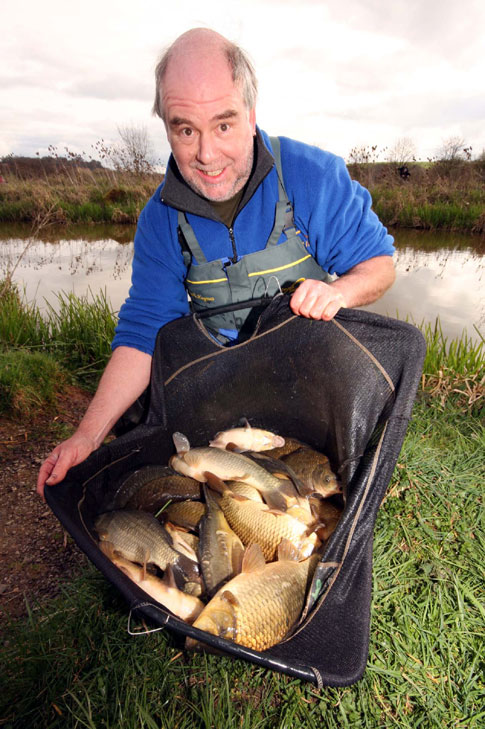 Keith Haynes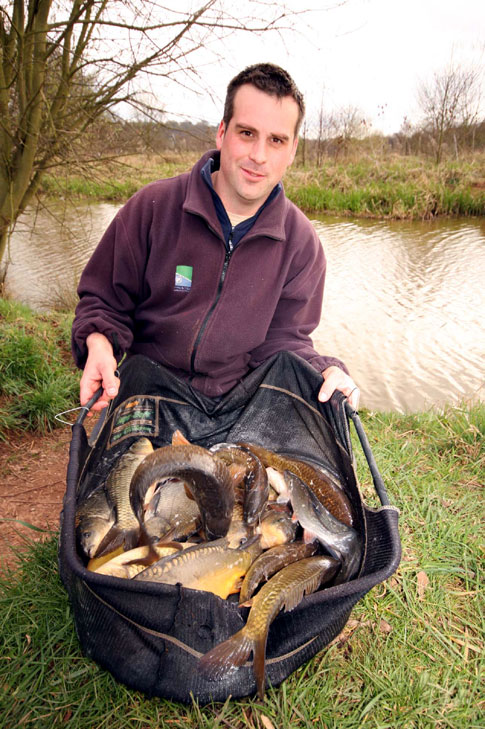 James Adcock