White Acres is the number one UK holiday destination for angling families and festival match anglers and as well as boasting some of the biggest match festivals in the sport, also offers great facilities and opportunities for pleasure anglers and big fish anglers.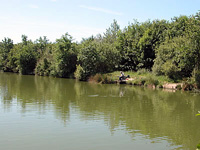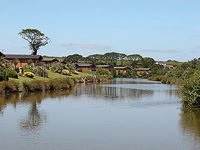 Left, Eery Lake and Right, Jenny's Lake at White Acres.

Here's a run-down of their lakes.
Acorn Lake
Acorn is an oval lake with one big island in the middle. Depths range from six feet in the middle sloping at 45 degrees towards either bank. Weights in excess of 150lb.
Lake Facts: Canal Lake, 19 pegs, 1.5 acres.
Stocking: Carp, skimmer bream, tench and roach
Best methods: Long pole deep and shallow, small feeder tight to the far bank.
Best baits: Pellets, paste, corn and meat
Overhead picture: http://www.news-reel.com/_pages/_ourlakes_acorn.asp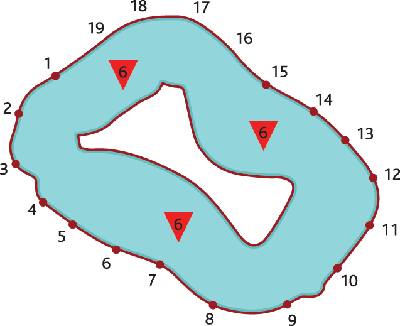 Canal Lake
Canal has a massive head of F1 carp and has been designed with the pole angler in mind.
Lake Facts: Canal Lake, 20 pegs, 1.5 acres.
Stocking: F1 carp, bream and tench
Best methods: Long pole to the far bank, down the track and margins.
Best Baits: Pellets and corn
Overhead picture: http://www.news-reel.com/_pages/_ourlakes_canal.asp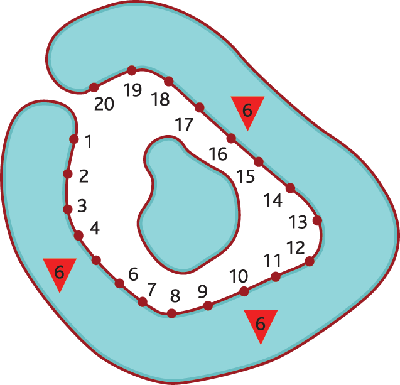 Eery Lake
Eery is approx 1 acre in size, seven foot at its deepest and only 18 inches in the margin, this lake was totally changed in 2009 and restocked with plenty of small carp. However, watch out as there are a few larger carp in amongst them!
Lake Facts: 14 pegs, 0.8 acres, pegs with wheelchair access available.
Stocking: Carp to 8lb, bream, roach, perch, plenty of small carp to 8lb.
Best methods: Pole deep and shallow.
Best Baits: Pellets and paste work well; larger baits sort out the better fish.
Overhead picture: http://www.news-reel.com/_pages/_ourlakes_eery.asp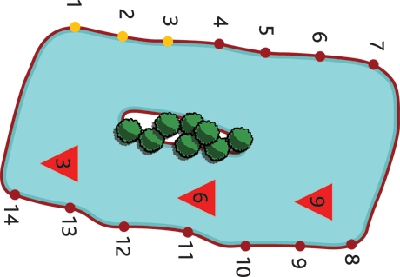 Jenny's Lake
Jenny's is the ideal lake to take younger anglers as you can get bites all day on the pole at 4m. Bigger fish come to the lead or feeder out towards the island. Average depths from four feet to six feet.
Lake Facts: 50 pegs, 5 acres.
Stocking: Carp to 18lb, tench to 6lb, bream, crucian carp, roach, perch, rudd.
Best methods: Pole and waggler ideal for the smaller fish. You will catch shallow in the warmer weather. Long pole paste, meat or corn.
Best Baits: All baits will work on this lake. The bigger the bait, the bigger the fish.
Overhead picture: http://www.news-reel.com/_pages/_ourlakes_jennys.asp

Nelsons Lake
Nelsons Specimen Lake is approximately two acres with 45 carp from 13lb to 27lb in each side. There are several ghost carp over 20lb. Best results are late evening, night and early morning. Best baits boilies and 21mm pellets. Feed lightly. Fish the margins when quiet.
Lake Facts: 24 pegs, 2 acres.
Stocking: Mirror carp, catfish, common and ghost carp to 25lb
Best methods: Heavy feed tends to put the fish off so a gentle approach is needed to outwit the fish.
Best Baits: Floating baits, boilies, meat, large pellets.
Overhead picture: http://www.news-reel.com/_pages/_ourlakes_nelsons.asp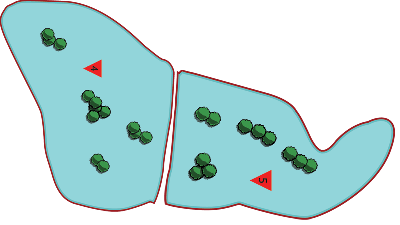 Pats Pool
Pats's Pool is White Acres Fishery's main specimen lake with carp from 15lb to 30lb and many catfish from 20lb to 68lb 14oz (the Complex Record at the time of writing in 2011). And they take boilies, so watch out! Depths average from three feet to seven feet down the dead arm. There are four islands to fish.
Lake Facts: 22 pegs, 2.2 acres.
Stocking: Mirror, common, ghost and grass carp. Catfish to 68lb.
Best methods: Heavy feed tends to put the fish off so a gentle approach is needed to outwit the fish.
Best Baits: Boilies, meat, large pellets
Overhead picture: http://www.news-reel.com/_pages/_ourlakes_pats.asp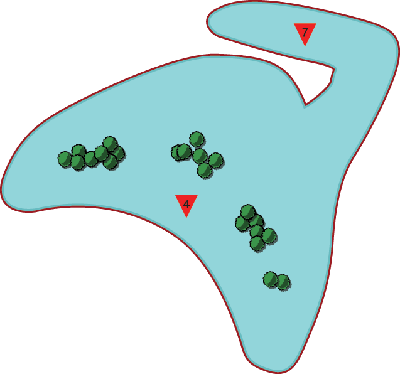 Pollowyn Lake
Pollawyn is one of the oldest lakes on the complex. Depths range from three feet in the margins to nine feet on the high bank. Carp range from 2lb to 20lb so substantial tackle is needed and 100lb weights are not uncommon.
Lake Facts: 37 pegs, 1.7 acres
Stocking: Carp to 20lb, F1 carp, tench, crucians, bream, perch, roach & rudd
Best methods: Waggler and feeder to the island; long pole deep and shallow and long pole to the island where you can reach.
Best Baits: Pellet & paste, meat or corn.
Overhead picture: http://www.news-reel.com/_pages/_ourlakes_pollawyn.asp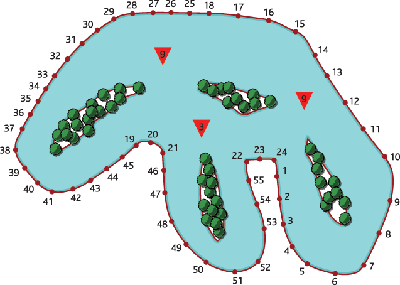 Python Lake
Python is a snake style lake with a bay at one end, average depths are six foot down the middle to three foot in the margins. It has a good stock of F1 carp, tench, skimmer bream, crucians, roach and perch, so bites will be plentiful.
Lake Facts: 37 pegs, 1.7 acres.
Stocking: F1 carp, crucians, tench, brown goldfish, bream, perch, roach, rudd and barbel.
Best methods: Long pole shallow and deep, feeder in the bay.
Best Baits: Pellet, paste & corn.
Overhead picture: http://www.news-reel.com/_pages/_ourlakes_python.asp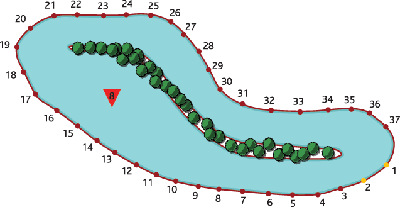 Sycamore Lake
Sycamore is an oval lake with two islands in the middle. It has a large stock of carp from 1lb to 15lb and strong tackle is recommended.
Lake Facts: 22 pegs 1.5 acres. Pegs with wheelchair access are available.
Stocking: Carp, F1 carp, bream, tench, roach, rudd and perch
Best methods: Best methods are big waggler to the islands; feeder or bomb larger baits will pick out the larger fish.
Best Baits: Best baits are pellet and paste, large meat and surface baits when pleasure fishing.
Overhead picture: http://www.news-reel.com/_pages/_ourlakes_sycamore.asp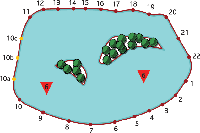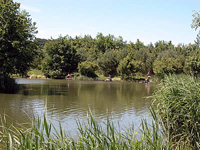 Trelawney Lake
Trelawney is designed for the waggler, feeder and pole and is approximately 20m wide. Depths range from three feet to seven feet plenty of fish in the margins in warmer weather.
Lake Facts: 32 pegs 2.3 acres.
Stocking: Carp, F1 carp, skimmer bream, tench, roach, perch and barbel
Best methods: The fish come up in the water very quick, caster & pellet works. Chopped worm and caster is worth a try.
Best Baits: Pellets and paste, expander pellet, meat and corn.
Overhead picture: http://www.news-reel.com/_pages/_ourlakes_trelawney.asp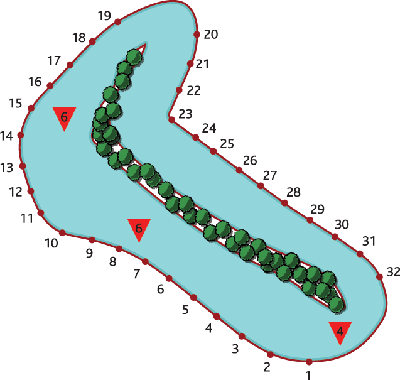 Twin Oaks
This Lake has been designed to make fishing as fair as possible. It is 25 metres wide, sex feet deep sloping at 45 degrees towards either bank. This will force the angler into fishing the pole, feeder
or waggler. The average sizes of the fish are approx 5lb and match catches in excess of 150lb are on offer.
Lake Facts: 36 pegs, 2 acres.
Stocking: Carp, tench, skimmer bream, roach & F1 carp.
Best methods: Pole, feeder or waggler – all these will come into play as the fish back off.
Best Baits: Pellet, paste and meat
Overhead picture: http://www.news-reel.com/_pages/_ourlakes_twinoaks.asp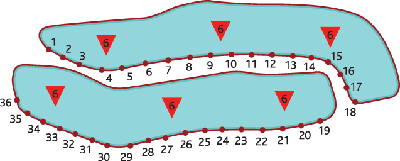 WHITE ACRES FISHERY OVERHEAD LAKES GUIDE MAP
FULL WHITE ACRES CONTACT INFORMATION
WHITE ACRES SPECIMEN LAKE RULES