Online match angling club Total-FishingClub.com has tweaked the rules for its new 'World Series' in reaction to the credit crunch.
Originally set up as a series of six matches at top commercials around the country with the best four to count, now you only have to fish one qualifier to have a crack at the brilliant first prize of a trip for two to the 2010 world champs.
"We've reacted to feedback from a lot of members saying that they just could not commit to travelling all around the country in this climate," said Total-FishingClub's Gareth Purnell.
"The qualifiers will fish in small sections of five throughout the series, and the simple equation is that if you win your section you get through to a winner takes all final at a commercial venue to be announced."
The venues booked for the World Series are Barston Lakes, Gold Valley, Maver Larford, Makins and Lindholme Lakes, with the first booked for Cudmore Fishery on April 4th. All section winners will get a medal.
You have to be a member of www.total-fishingclub.com to take part in the World Series. The club is also running its popular charity festival at the Glebe again this May, is entering the Division Two National and is offering all its members a tackle discount for the £15 a year membership.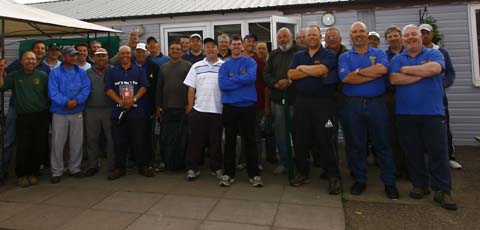 Total-Fishing.com – the UK's top match fishing community