Britain's biggest angling festival takes place on the Warwickshire Avon at Evesham over the August Bank Holiday weekend, with organisers anticipating in excess of 50,000 visitors over the three days.
The Evesham Festival is a three-day angling extravaganza with many extra attractions, and from its humble beginnings after starting back in 1978 it has grown into the huge event that it is today.
While the angling takes place along the river from 11am until 4pm each day, the Crown Meadow immediately above the river bridge plays host to a huge tented retail village, with fishing-tackle bargains galore as well as other, non-angling features of interest. Add to that the many side attractions, such as a funfair for children, a craft fair, beer tent and food offerings galore, and it's no surprise that the event attracts such huge crowds every year.
Festival co-organiser Dave Harrell is looking forward to the big weekend and predicts a record turnout this year: "I've been a part of this festival for many years and watched it grow, firstly as a competitor in the angling competitions and now as part of the organising team, and it never fails to excite me every year.
"The fishing has been better this season than it has been for a number of years and there will be plenty of action along the river for spectators to watch. We've got a number of international-class anglers competing together with local and national stars who have made it through to the finals via a series of qualifying matches. With 70 anglers competing each day I'm expecting some very good weights.
"It never ceases to amaze me just how many people turn up for this weekend and I'm anticipating even more visitors than we had last year. The Evesham Festival is a wonderful three days and there's something for the whole family to see and enjoy for very little outlay. I'd urge everyone to come along and join us this year, as it's going to be bigger than ever before and a great weekend!"
For more information visit:
www.eveshamfestival.com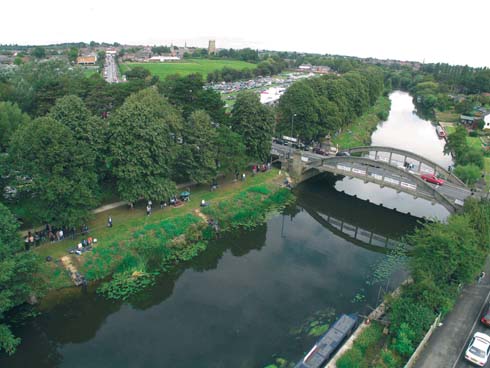 Huge crowds are expected at the Bank Holiday Evesham Festival.