The 132-pager is in main Tesco stores for six weeks from May 19 and will then be available through a wider network of stockists.
Priced at £3.99, you also get a free 100-metre spool of 6 lb Mega Line (worth £4.99), exclusive to the publication, plus a free set of three disgorgers.
This Where To Fish annual is packed with expert advice about best waters and how to catch more fish, near to your home and away at affordable places abroad.

Angler's Mail editor Tim Knight said: 'The weekly Angler's Mail has won widespread praise for its non-nonsense advice, and helpful hints and tips leap off every page of this special publication.
'Where To Fish 2009 does what it says on the tin! Our team of regional experts have highlighted key fisheries and clubs. There are accurate maps and venue briefings. If you're thinking of going on any kind of angling holiday, this is also the place to look.
'There's a special feature on how to get the best from day ticket waters – we all picked up some hints from this! With 2-for-1 offers and White Acres holidays to be won we are confident every coarse angler will get lots out of this 2009 Where To Fish publication. Even without the fab four free gifts, it's amazing value for money.'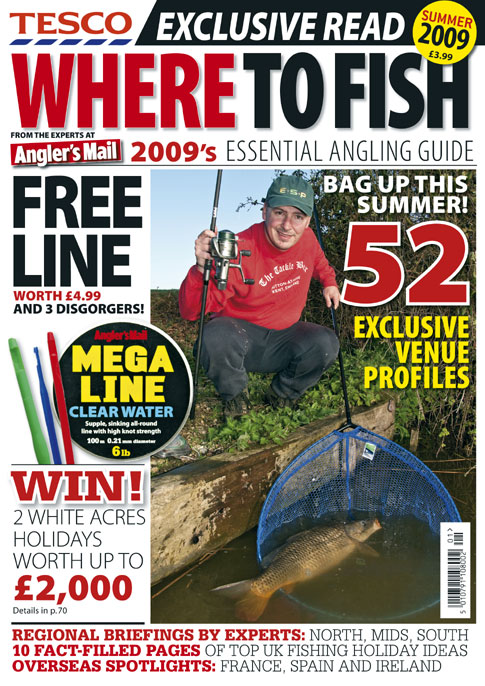 Click on www.total-fishingclub.com – the UK's No1 online match fishing club – to win a trip to the world match fishing championships, and save money off tackle