Sixteen teams battled it out for the Angling Trust Masters at Mallory Park Fisheries on Saturday 22 August in what fishery owner Roy Marlow described as the worst fishing conditions for an August day for many years.
On the previous Friday in the afternoon a hailstorm did its worst and created a mini white out over the lakes. To make matters worse the temperature dropped to a low of 7 degrees in the early hours of Saturday morning.
Although the top weights were respectable it was very hard for most competitors, plenty of carp were seen but were reluctant to feed in numbers.
It was however a great team event with only one point separating the first two places.
3rd place was South West Wales with 39 points
2nd place was Match Fishing Scene A with 32 points
1st place went to Team Guru with 31 points
Each section of 16 needed over 100lbs to win and it was a very close battle for the individual title.
Class showed and the following were section winners
Des Shipp 135 lbs
Darren Cox 113 lbs
Chris Downes 138 lbs
Nigel Harry 113 lbs
Jason L'Bosquet 145 lbs
Phil Ringer 151 lbs
The individual title went to Steve Ringer with 151lbs
Roy Marlow said: "We are very grateful for the support of the trade for this event and to all the competitors for supporting the Angling Trust. 70% of the competitors were already paid up members of the Angling Trust, showing that this top group of anglers care about angling's future."
Mark Lloyd, Chief Executive of the Angling Trust said:
"I would like to thank Roy Marlow for his tremendous support of the Angling Trust and Fish Legal throughout the year. We raised over £1,400 in the raffle and new memberships for the Trust at this event. It was fantastic to see the support of so many top names in angling."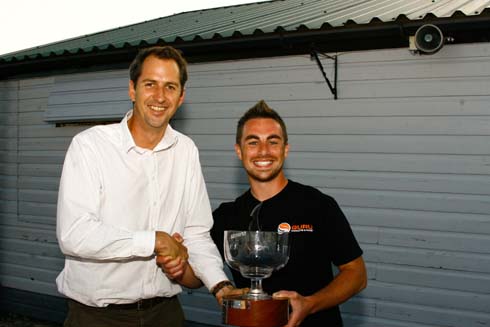 Alex Bones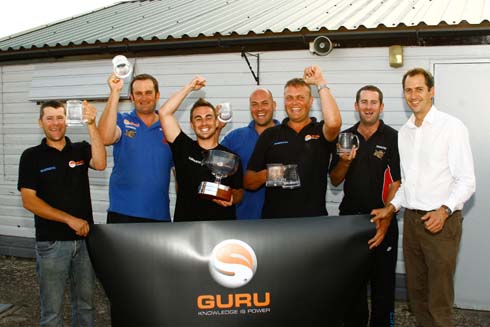 Winners