Totally unique, unflavoured, fluorescent 6-8mm hi-vis boilies in orange, green and pink.
Micro boilies are the ideal hook bait when fishing venues where a mixed bag of carp and silver fish are needed to win the match.
They are deadly when fishing venues for skimmers and bream, the hook bait is also attractive to any carp in the swim. They are 'hair-rigable', but only use with the finest of needles.
Use straight from the pot or simply spray with one of Bag 'Ems three flavoured sprays; Red Aggressor, Scopex or Strawberry.
Micro Fluoro Boilies
Price: 200ml pot £3.99
Website: www.bagem.co.uk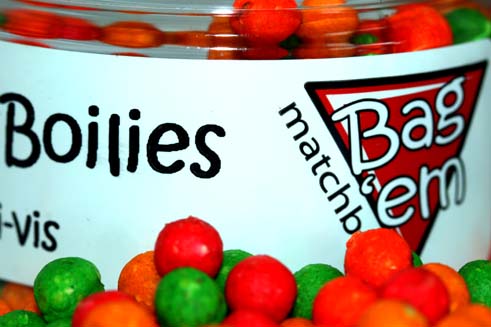 New mini boilies from Bag 'Em Baits…
---