Hartleylands Farm near Cranbrook in Kent was the destination for the 6th qualifier in the Fish to Win Series and as expected Nick's Lake was the place to be but what was more surprising was that Bramley through up bigger weights than Pear Tree Lake. Finishing in 7th place overall came Steve Sanders the lake winner on Bramley with 86lb 4oz and Bruce Welfare (Bowlers) in 9th place overall on Pear Tree with 72lb. Pear Tree was expected to be a challenge to Nick's Lake as it had thrown up some good 150lb+ weights in resent weeks, but today the lake just switched off.
Using the method feeder with dead maggot on peg 6 on Nick's Lake was eventual match winner Russ Berryman (Garbolino – Apollo) who caught fish from the off and tipped the scales with 179lb 14oz, in 2nd place on peg 23 on Nick's Lake with his forth top 3 finish in the series was Robbie Taylor (Preston Innovations – Delcac) who mainly fished at 14m up in the water with 166lb 2oz. In third place on peg 28 on Nick's Lake and also qualifying for the final came Geoff Vallance (Preston Innovations – Delcac) with 152lb who like Russ Berryman fished the method feeder all day with dead maggot as hook bait.
Just missing out on the qualifying spot in 4th place came Steve Davis (SBS) with 93lb 12oz, 5th came Adrian Marshall (Trabuco South East) with 93lb, 6th came Matt Love (NG Floats) with 88lb 12oz, 7th was Steve Sanders with 86lb 4oz, 8th Mick Lock (Garbolino – Apollo) with 77lb, 9th Bruce Welfare (Bowlers) with 72lb and Sophie Hill (SBS) with 69lb. Sophie also caught the biggest fish of the day which was a 10lb carp.
We now move back to Essex for the 7th qualifier at Tylers Common's Horseshoe Lake in Brentwood Essex and with all 60 pegs in promises to be a hard match which can be won from anywhere.
The full match results are as follows:
Russ Berryman 179lb 14oz
Robbie Taylor 166lb 2oz
Geoff Valence 152lb
Steve Davis 93lb 12oz
Adrian Marshall 93lb
Matt Love 88lb 12oz
Steve Sanders 86lb 4oz
Mick Lock 77lb
Bruce Welfare 72lb
Sophie Hill 69lb
John Bell 68lb 8oz
Steve Gardener 66lb 8oz
John Robinson 65lb 10oz
Nathan Watson 61lb 4oz
John Pantry 55lb 6oz
Jeff Davis 52lb 12oz
Ryan Mayer 50lb 4oz
Charlie Chawner 49lb 10oz
Russ Evans 46lb 8oz
Steve Coppin 45lb
Chris Nicholls 45lb
Jonathan Watt 45lb
Barry Upperton 41lb 8oz
Darren Law 40lb
John Whitelock 40lb
Ricky Egg 33lb 12oz
Jim McDowell 30lb 8oz
Dave Baptist 26lb 8oz
Greg Skinner 18lb 2oz
Alec Bishop DNW
Antonio Poynter DNW
Chris Bishop DNW
Dave Sandford DNW
Dean Lock DNW
Glen Butler DNW
Ian Corke DNW
Jamie Card DNW
Jim Miles DNW
Joe Taylor DNW
John Coster DNW
Les Fidlin DNW
Mark Sandford DNW
Mike Bell DNW
Nick Gilbert DNW
Nigel Mills DNW
Paul Berwick DNW
Paul Lamb DNW
Peter Heffer DNW
Phil Starkey DNW
Ray Fell DNW
Richard Hall DNW
Robin Driscoll DNW
Shane Charity DNW
Stuart Atkinson DNW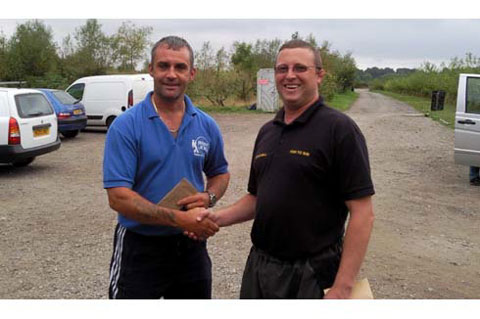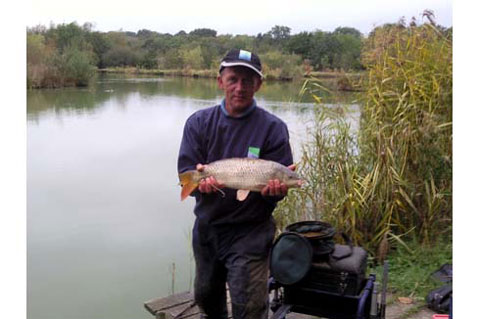 Click on www.total-fishingclub.com – the UK's No1 online match fishing club – to win a trip to the world match fishing championships, and save money off tackle