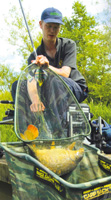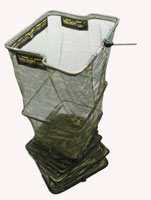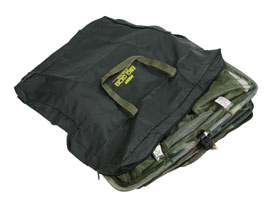 Big Gob Keepnet
A new concept in keepnets, the Big Gob is ideal for competition commercial carp anglers.
Every so often an idea comes along and when people see it they say 'why didn't I think of that?'
The registered design BIG GOB is one such product, but it is not just the top ring that makes it unique. It is packed full of new thinking. At Middy we don't just make tackle. We THINK tackle.
Top Notch fitting
3m long
Unique top ring design
Anti rot 7 strand stitching
Camo netting
Weighted bottom rings
Non corrosive divet intermediate joints
Pull handles for easy weighing in and quick fish release
Cushioned top rings
Less likely to spook fish when landing them and when margin fishing
Will fit a conventional carryall net pocket
RRP 49.99
Big Gob Stink Bag Available £5.99
---