This month (December 2009) the Environment Agency completed the construction of 18 new stone angling pegs on the tidal River Trent at Collingham.
Before the new pegs were built anglers had to manage to fish from large rocks that were used for flood defence purposes or unstable grass banks. Because this stretch of the river is tidal anglers had to continually reposition themselves to accommodate changing water levels.
The new angling pegs make it easier for everyone, and accessible for a broader range of physical abilities.
This stretch of river is extremely popular with anglers and is known for its specimen fish including barbel, zander, carp and chub.
It is operated by Collingham Angling Club on an open membership basis, but also as a day ticket fishery allowing any angler the chance to catch their personal best of many species. The membership profile of Collingham AA includes many concessionary licences held by junior, OAP and disabled anglers.
Simon Ward, Fisheries Recreation and Biodiversity Team Leader at the Environment Agency says "This is a really popular place for angling but the physical nature of the river bank made it very difficult for people to fish there. The new angling pegs will change all that, providing safe, easy access for people with a broad range of abilities.
"This is yet another example of the work we do with funding provided by anglers when they buy rod licences. We are investing this money in the future of angling, benefiting both today's and tomorrow's anglers."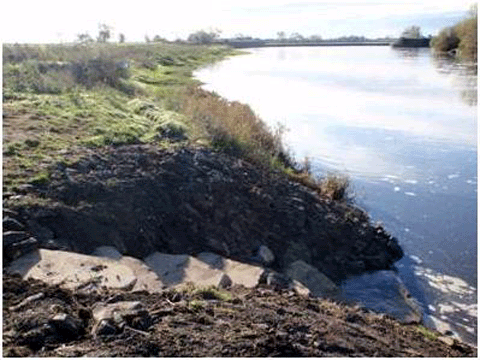 One of the new angling pegs on the River Trent at Collingham