Cup Craft is the revolutionary new bait delivery system for pole anglers from Tancho Tackle that makes cupping in bait super accurately, in any conditions, a doddle.
It means no more spilling bait from 'pole bounce', and will see you cupping in your bait at distance more accurately and more quickly than the anglers around you, even in windy weather which can otherwise make cupping in at distance very difficult.
And because it effectively 'floats' the bait out, the only limitation as to how far out you can use it is the length of your pole.
Plus there's no loss of bait, even if you load it to the brim.
The Cup Craft system is ideal for newcomers to pole fishing and experience pole anglers alike. It costs only £19.99 plus £3 postage and packaging.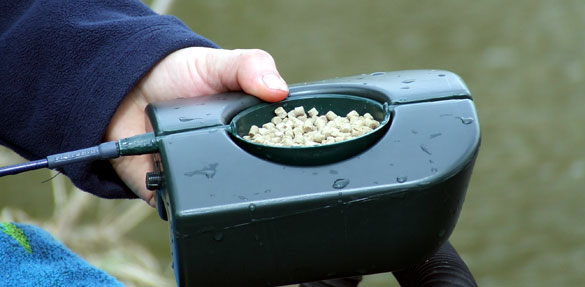 How To Order
To order online CLICK HERE
Video Demonstration
For a video of how Cup Craft can improve your fishing CLICK HERE
Contact Us
For more information about Cup Craft, visit our website at http://www.tanchotackle.com/
Or contact us at 0114 269 4083, or 07758 547723 or by email at info@tanchotackle.co.uk .