Airflo Airtec Nano Series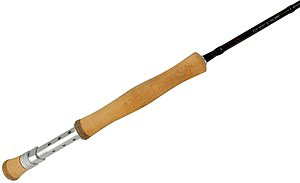 7 Options from £99.99 to £129.99
Discount Members Price – From (£89.99)

Get an Airflo Impact Fly Line FREE with a Airtec Nano Rod
When developing fly rods, technology usually presents itself in small incremental improvements over the course of many years in development. Not since the advent of carbon fibre have we seen such a fundamental improvement in technology, Airtec Nano helps you take full advantage of this at an incredible price.
Airtec Nano combines state of the art blank technology with the highest quality fittings to produce one of the hottest looking rods on the market. Not just a pretty rod, you'll find it has a power to weight ratio that will improve your efficiency out on the water. It will also withstand those little knocks when you don't get it quite right.
For more information click here
---

Airflo Journeyman Travel Series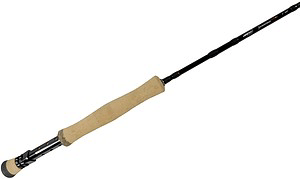 4 Options from £99.99 to £119.99
Discount Members Price – From (£89.99)
At last a range of 7 piece travel rods that won't break the bank, whilst providing performance levels that have left our 'Casting Pro's gasping with disbelief. Nano technology is never more appreciated than when travelling with a single fly rod – the improved impact resistance and strength helps ensure you have a tool that will withstand the worst possible punishment.
High quality fittings complete a rod capable of performing well above its 'occasional' travel name tag.
For more information click here
---
Airflo Outlander Carryalls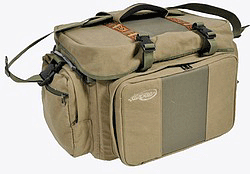 3 Options from £49.99 to £69.99
Discount Members Price – From (£44.99)
All Carryalls have 3 outer pockets and handy outer tippet retainer. Inside the carryalls is an intelligent internal divider system, which can be customised to suit the individual.
All caryalls have a split lid design with mesh dividers designed to house tippet materials, leaders and wallets.
XL Boat bag & Large carryall come complete with removable 10 reel/spool storage pouch.
Medium Carryall, (Dimensions 50x28x32cms):
Large Carryall (Dimensions 60x37x36cms):
XL Boat Bag (Dimensions 73x31x36cms):
For more information click here
---

Airflo Rucksack & Chestpack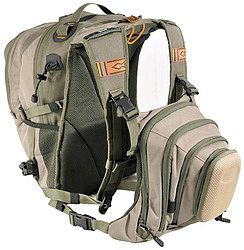 Our Price: £39.99
Discount Members Price – (£35.99)
• Generous rucksack to store larger items of tackle and clothing
• Two side mounted adjustable rod tube holders
• Removable Chest pack with adjustable straps and neck retainer
• Multitude of pockets & retainers for all essential items
For more information click here