It's been hard to get any kind of decent river fishing in this winter – just ask Warwickshire Avon specialist Ashley Burton.
He's normally on the river three times a week throughout the last two months of the season, but such has been the weather he's hardly been out and when he has, he's hardly caught a fish.
However, Ashley kept at it and in the last week of the season last week was rewarded with this fantastic personal best pike going 24lb 12oz.
"The morning started off quietly," explained Ashley. "I fished roach deadbaits at first, as you always have a chance of picking up the odd zander on the Warks Avon these days. But I had no luck so after an hour and a half I swapped to smelt baits. I had nothing on these either, so I tried sardines and after a short while had my first run from a 16b fish, which was covered in leeches.
"I then waited another fruitless hour, so upped sticks to 30 yards upstream. It was quiet for the first 20 minutes, then a big fish rolled 10 feet downstream from the position of my right hand rod. Both baits were legered and within a minute I had a confident take and after an intense and powerful scrap I managed to net the fish first attempt.
"It's been a phenomenally tough river season, but at least I have managed to end it with a bang, and a PB," added Ashley.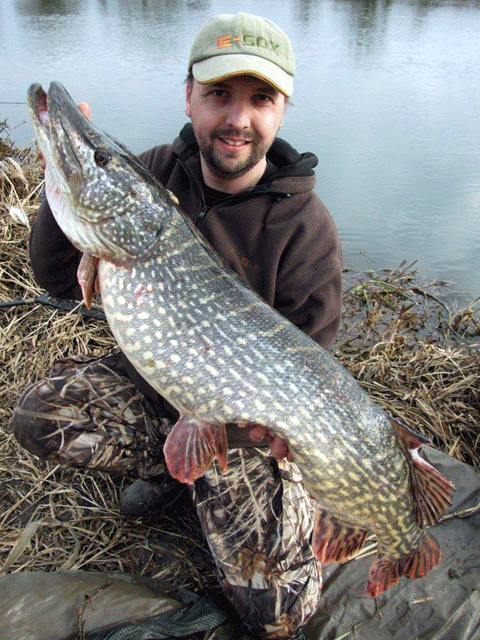 Ashley Burton