This gem of a venue in a peaceful Warwickshire vale has four stream-fed pools to choose from and offers tremendous mixed fishing for pleasure and club match anglers.
Island Pool.
Stocks on all four lakes are similar and include a healthy head of F1 crucians, bream, tench, chub, roach, rudd, perch and so this is a venue that suits anglers looking for a real mixed bag. There are also a few carp that run to over 20lb which got into the venue via the nearby River Itchin in 2007's floods and anglers can also fish both banks of a quarter-mile stretch of the river.
Depths on the three smaller pools go down to six to eight feet with shallow margins. The 18-peg Island Lake has two islands which can be reached with a long pole, while the two middle Specs pools are almost identical and can accommodate around ten anglers apiece, offering very fair fishing. The lowest pool is waterfall-fed Long Pool and this has depths down to at least 10ft and generally speaking the fish have grown bigger in here since the lakes were stocked in 2004 and there are also more carp in this lake.
Tactics wise waggler and pole dominate with maggot bringing bites all day from silver fish and a worm and caster approach tending to produce better quality silvers including the F1 crucians. Anglers sitting it out for better fish tend to use sweetcorn and luncheon meat on float, feeder or bomb. There are no bait restrictions.
Catches of 50lb plus are possible for pleasure anglers (keepnets are permitted) while the average match weight is around 10-15lb, with over 20lb usually required to win.
The venue was featured in the angling Press when Matt Maginnis visited on behalf of Midland Angler magazine.
Here's what he thought:
"Bishops Itchington is a small, attractive, friendly and peaceful fishery and I found the intimate nature of the pools and lack of shops and cafes really quite refreshing.
"The pleasant nature of the fishery and the fact that you know you can fish with fairly light gear without the risk of being smashed by a big carp makes it ideal for youngsters and anglers with a bit less experience.
"However, even if you're a regular at big commercial fisheries you might find that leaving the power kits at home and having a pleasant day at Bishops Itchington with light, balanced gear is a welcome and therapeutic break."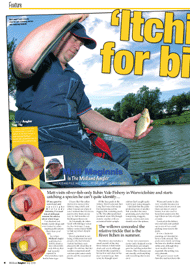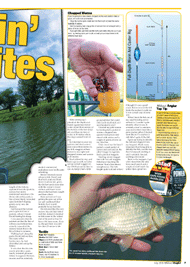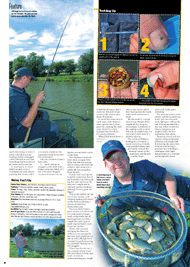 Club Bookings – Special Offer
Itching Vale Fishery has a great offer for new clubs – peg fees half price for your first booking. Clubs can book one or more of the venue's smaller lakes or the deeper Long Pool, which holds 20 anglers.
The offer is subject to a club booking ten or more pegs and dates are available at the weekend, although pegs are always kept open for pleasure anglers here.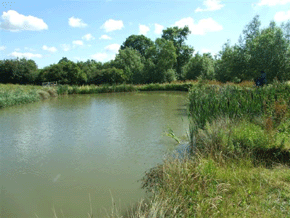 Long Pool.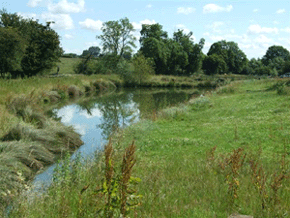 Specs Pool.
Venue Fact File
Itchin Vale Fishery, near village of Bishops Itchington, Warks, CV42 2SL

Species: F1/crucian hybrids, bream, roach, tench, perch, carp
Rules: No dogs, no fires, no radios. Barbless hooks only, keepnets are allowed in pleasure sessions
Day tickets: £6 on the bank, £4 concessions. Season tickets available midweeks only £30, seven days £40
Matches: Club bookings welcome
Facilities: Two toilets on site. Hut with tea making facilities. Overnight camping bookable in advance
How to get there: From the M40 Junction 12, turn right towards Bishops Itchington. The first turning on the right is Knightcote Road. Take this and the fishery is three quarters of a mile down this road on the left. The fishery is well signposted from the M40