Get a friend enthused by fishing and you might gain a fishing partner for life. At the very least you'll have the satisfaction of knowing you've helped someone discover just how enjoyable and relaxing this outdoor pastime can be.
That's the idea behind the 'Take A Friend Fishing' initiative running from 27th July to 31st August and sponsored by the Angling Development Board, the Environment Agency and the Angling Trades Association. It is hoped that over the five weeks of the initiative, committed anglers will take part and encourage people they know to 'have a go' and discover what they love about the sport.
This initiative follows hot on the heels of National Fishing Week, managed by charitable trust 'Get Hooked on Fishing' and is part of a concerted effort to get people of all ages and from all walks of life switched on to the benefits of fishing.
For further information on 'Take a Friend Fishing' please visit www.takeafriendfishing.co.uk <http://www.takeafriendfishing.co.uk/>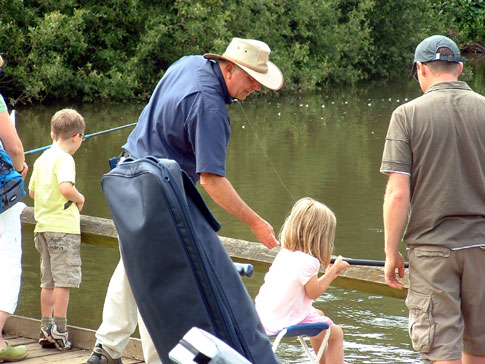 Adrian Pairs Match