Lee Taylor Takes The 'World Series'
Coventry's Lee Taylor is £500 better off after taking the final of the Total-FishingClub.com World Series final on The Glebe's Fishery's Lake One.
Lee, who qualified at Cudmore Fishery, fished feeder throughout, quickly working out that the fish wanted maggot rather than baits like corn to put over 156lb on the scales in a match that produced three more ton-up weights.
Lee opted to take the £500 on offer although he could have opted for a trip for two to the 2010 world championships in Spain. Keep an eye out on Total-Fishing.com for news of next year's new-look event.
World Series Final Result
Steve May, 59-11
Dave Pritchard, 36-4
Lee Westwood, 80-12
Rob Austin, 122-11 (section winner)
Kev Simms, 64-3
Andy Jamieson, 64-6
Jamie Adcock, 130-15 (section winner)
Keith Haynes, 69-0
Mike Burrows, 112-0
Lee Taylor, 156-9 (World Series winner)
Gaz Wood, 102-14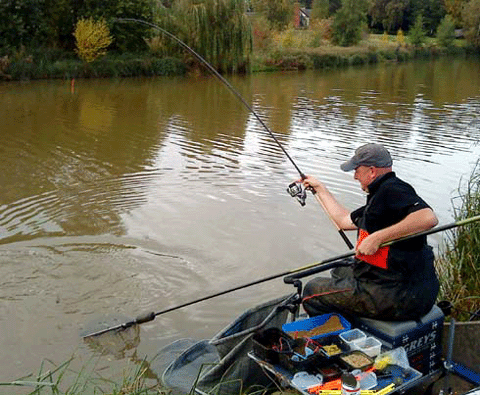 Lee Taylor on his way to a £500 winner's cheque in the Total-FishingClub World Series final.