Specialist Duncan Charman enjoyed a memorable 'Session' on the River Loddon while filming with angling TV channel OnlineFishing.tv .
The Aldershot angler roved the river's Farnham Angling AS stretch with pellet and paste tactics and worked hard to bag fantastic chub going 5lb 1oz and 6lb 1oz – fish that will be much bigger and a couple of months time.
But the highlight was undoubtedly a pristine 12lb barbel from a swim no more than ten feet wide… and is his biggest ever from the stretch.
"If anyone has any doubts as to why the fish in the river are packing on weight they have to watch the bit where one of the chub 'passes' the remains of a baby crayfish that's been through it as I'm holding it up for a picture.
"The fight with the barbel is a real heart stopper. It's in an incredibly tight swim and the fish gets me into the reeds more than one, but luck was on my side and she came out… It was literally my last cast in my last swim, and there were some high fives with the cameraman afterwards let me tell you."
The programmes is part of Duncan's Session series and is available to view online at http://www.onlinefishing.tv/channel/list/none/57/latest/1/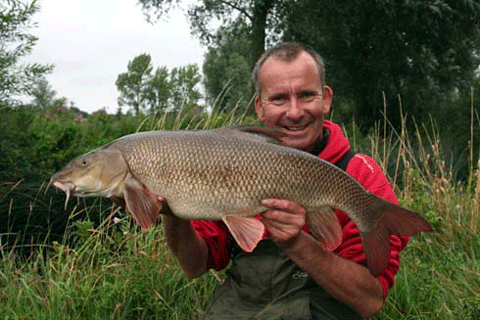 12lb barbel
Duncan took this 12lb barbel on the last cast of the day from an incredibly tight swim. It's his biggest from the Farnham Angling AS controlled stretch of the Loddon.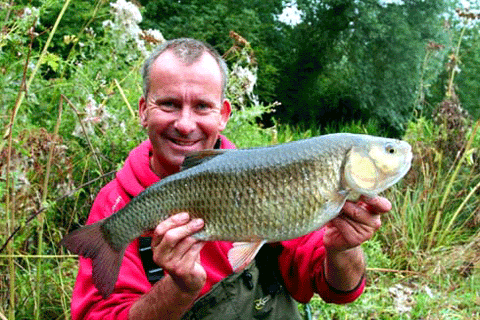 6lb 1oz chub
Duncan with a cracking 6lb 1oz chub. He caught another that 'passed' the remains of a baby crayfish while he was holding it.