Long time season permit holder John Gant has broken the fishery carp record at Essex's Ardleigh Reservoir with a fantastic mirror of 43lb 4oz, Total-Fishing.com can reveal.
In the same session John, a train driver from Stanway, landed a 38lb 8oz carp and a 29lb 10oz fish in what must be the best ever carp catch from Ardleigh.
"This news confirms that these specimen fish continue to thrive and put on weight!" said a spokesman.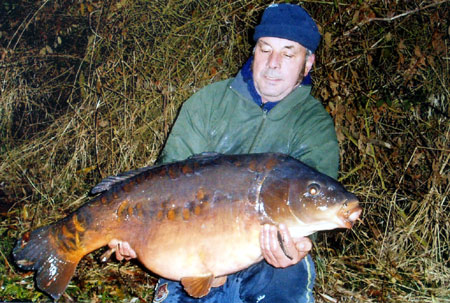 Although the weather conditions have been poor this week, with strong winds restricting the boats, some anglers have still done well.
Nigel Berryman had three double figure pike while Alan Oldland and friend had eight pike between them from the boats. For anglers after good mixed float fishing the Ramada Lake is fishing well with Ian Wells reporting a near 20lb bag of roach, rudd, perch and skimmers.