The 2008 Angling Lines Brochure & DVD pack is out now. Just for the price of a phone call you get a 40 page brochure and a DVD containing 3.5 hours of film covering their French venues.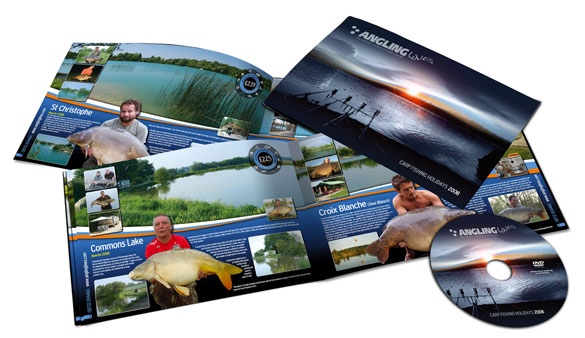 The brochure & DVD sit alongside their Website containing 1,000's of pages of information and an office manned 7 days per week… you really can't ask for more information to help you choose from one of their 38 French carp venues. The film clips are particularly powerful – see action on the bank plus interviews with both owners and anglers, giving you a real insight into the lakes and the facilities on offer.
Making an informed choice is the key to a successful trip… take a look and book with confidence… what you see is what you get!
For your FREE copy ring Angling Lines on 08712 004466 or visit Angling Lines