The Fishing For Everyone Ladies Fishing Club are organising their first pike fishing day to be led by world class pike angler, Nige Williams.
Nige boasts over 20 pike over 30lb to his name and a 40lb 12oz personal best.
The pike fishing event will be held at Sweethope Lough on Sunday 29th November where the Club will have exclusive access to parts on the venue.
All equipment, bait and tuition will be provided and homemade soup will be organised for lunch.
The event will start at 9am and the cost is £10.
All ladies attending need to do is make sure they wrap up warm!
Any ladies interested at trying their hand at pike fishing are to contact Club Founder and Chairman, Lucy Bowden – lucy@fishignforeveryone.com or visit www.fishingforeveryone.com for more information.
The club will also be holding a Grayling fishing day at the private Tweedswood beat on the river Tweed on Saturday 16th January. Interested? Contact Lucy.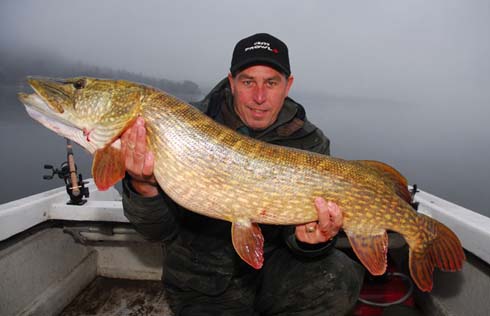 Nige Williams