The 72-peg Leicester 72 Summer League match produced a record result at Barston Fishery near Solihull.
Garbolino's Darren Cox weighed in an amazing 124lb of bream, 40 fish and few F1s from peg 83, all taken on pellet over pellet groundbait.
In a fantastic match all the sections were won with over 40lb and you needed 60lb to get in the top six.
Result:
1st Darren Cox 124.14 lb
2nd Ben Holmes 65.4
3rd Pete Caton 62.14
4th Dave Petch 62.10
5th Jarrad Smith 60.8
6th Rob Jones 60.4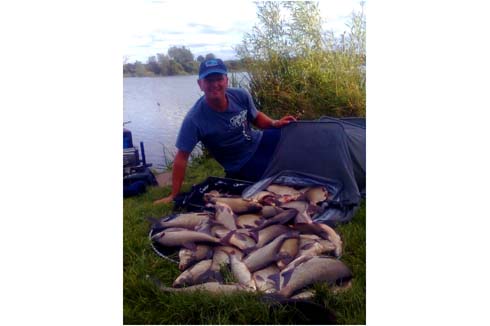 Darren Cox
Click on www.total-fishingclub.com – the UK's No1 online match fishing club – to win a trip to the world match fishing championships, and save money off tackle