Pictured: Triumphant – 2018 Division Two National winners Sensas Mark One.
The Angling Trust Division Two National made its way eastwards this year to the North Bank of the River Nene at Peterborough
Despite the sterling efforts of the Peterborough & District organizing team to prepare the venue for this match, they could do nothing to entice the fish to feed. In the run up to the event practice matches had shown good form, however with some cold overnight temperatures and the increase in angling pressure, recorded weights were low for the day.
One angler not complaining though, was Simon McCormac (Nottingham AA), drawn on Peg K24 (4 below Fitzwilliam Bridge) where he fished worm and caster through a groundbait feeder to take a succession of bream up to 6lb to record a worthy winning weight of 25.210Kg and take the Division 2 Individual Na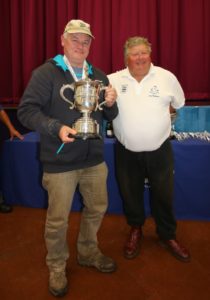 tional Champion 2018 title.
Matrix Dynamite Trentmen captain Daniel Jones only needed five good bream to take the runner up spot with 6.950Kg from peg G24. Dan rotated between a long feeder line and lone pole line fishing worm hookbaits over groundbait to tempt the bream.
Steve Allgood (Chelmsford AA) took the bronze medal with 6.600Kg from peg E25 on the boats below Millennium Bridge.
On the team front, the difficult conditions led to a very tight finish with only four points separating the top three teams. Leading the way were Sensas Mark One whose 201 points secured them the Division 2 National Championship title for 2018.
Team Captain John Bates reported that practicing on the hardest sections had attuned them to the tough conditions and helped them towards their win after they co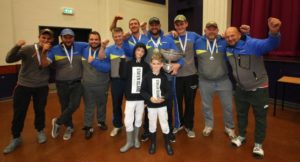 rrectly decided a low weight per man would be enough and targeted fry in the edge.
Just three points behind were Matrix Dynamite Trentmen with 198 points and Sensas Colemans BT took third place with 197 points. There were lots of blanks and plenty more who weighed in just one or two fry for 10gr.
The Angling Trust would like to thank local organisers Mike Kirby and Jonathon Means and their team for a great effort in running the match and to Peterborough & District for use of their waters.
Next year's Division 2 National will be held on the Shropshire Union Canal at Market Drayton.
Individual Result:
1st Simon McCormac Nottingham AA 25.210Kg
2nd Daniel Jones Matrix Dynamite Trentmen 6.950Kg
3rd Steve Allgood Chelmsford AA 6.600Kg
4th Bob Bates Sensas Mark One 5.930Kg
5th Bradley Titmas Matrix Dynamite Trentmen 5.900Kg
6th John Bates Sensas Mark One 5.550Kg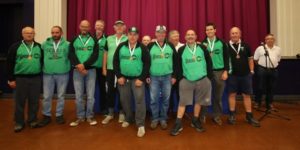 Team Result:
1st Sensas Mark One 201pts
2nd Matrix Dynamite Trentmen 198pts
3rd Sensas Colemans BT 197pts
4th Browning Central 187pts
5th Drennan Bordon 184pts
6th Marukyu Midlands 180pts