Sunday June 21st, Warwickshire Avon – Evesham Town Waters and Hampton Ferry
60 pegs
Final place sweet for Candy…again!
The first Shakespeare Championship qualifier of the new season on a low and clear Warwickshire Avon was a dour affair for most of the 60 competitors with just ounces need to win 3lb weights framing and ounces winning some of the sections.
Match winner Richard Candy found himself repeating history by winning this qualifier from Peg 2 as he had done a year ago. This time round the fishing was much more difficult though but the turning point for Richard was when he switched from a groundbait feeder to a long pole and pinkie rig, which produced a 5lb bream almost immediately. Topping up his catch for the rest of the match with small fish proved important though as his 8-7-0 total put him just over a pound in front of runner up Leigh Gardner.
Leigh started as one of the pre match favourites after drawing Peg 36 and landed small chub up to 12oz on waggler and stick float approaches for a 7-2-0 total.
Then followed a big drop in the weights as third place fell to a very surprised Ian Didcote, next to Leigh, at Peg 35 with just 3-9-0 of small chub caught on waggler and maggot tactics.
Fourth spot fell to local angler Ian Shepherd with 3-7-0 of small chub and dace on the waggler from Peg 29 and he was followed by Welsh visitor Clive Roberts with 3-2-0 of small chub.
Thirteen year old Bradley Proctor made history by becoming the youngest angler ever to have got through to the final via a qualifying match after securing his August Bank Holiday place with 1-14-8 of small fish from Peg 55.
Hard luck story of this match definitely went to former champion Dave Harrell. First he lost a tench when his worm hook bait folded back over the hook point and then in the last hour he lost a very big fish that he reckoned was either a huge barbel or possibly a carp which snagged his pole rig in mid river and escaped.

Result
1. Richard Candy (Cardiff Nomads) 8-7-0 (peg 2)
2. Leigh Gardner (Shakespeare) 7-2-0 (peg 36)
3. Ian Didcote (Garbolino VDE) 3-9-0 (peg 35)
4. Ian Shepherd (Daiwa Gordon League) 3-7-0 (peg 29)
5. Clive Roberts (Cardiff Nomads) 3-2-0 (peg 33)
Qualifiers: Richard Candy, Ian Didcote, Bradley Proctor
Next qualifier – Saturday June 27th – bookings through Diana Raphael 0n 01386 442458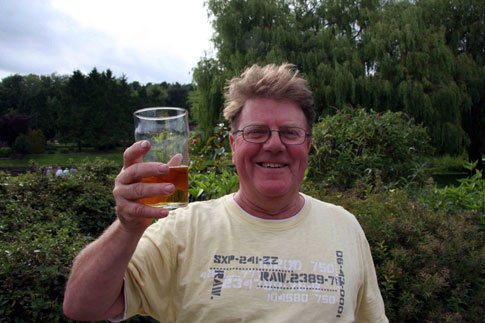 Match winner Richard Candy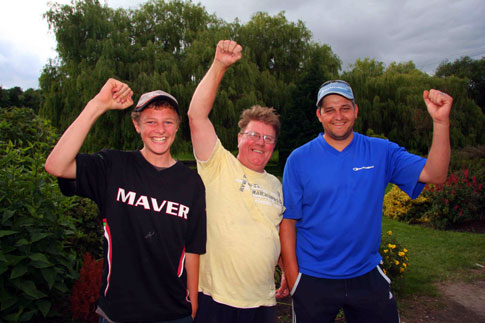 The three happy qualifiers – Bradley Proctor, Richard Candy, Ian Didcote
Click on www.total-fishingclub.com – the UK's No1 online match fishing club – to win a trip to the world match fishing championships, and save money off tackle