The first ever Angling Trust Division One National Championships took place on Saturday 8th August on the Staffs-Worcs Canal, the Shropshire Union Canal and the Trent and Mersey Canal and was voted a huge hit by the 690 competitors. The 'buzz' of the National was there for all to see and it started on the Friday evening when lots of teams and competitors took time out to inspect the pegging of many of the sections.
The three canals again produced a real stormer of a match and it really did live up to all the
pre-match promise. It also has to be said it was one of the most 'friendliest' Nationals on record as the entry soaked up the Staffordshire sun and countryside.
When a team like Shakespeare Redditch notches up such a phenomenal score as they did just has to be applauded. To have eight of their ten strong team finish in the top eight of their respective section was a bit special and the talented Midlands side, skippered by Mick Hatchard added another massive piece of silverware to their ever growing collection to take home the gold medals with a winning weight of 29.080kg and 607 points. Collins Green claimed runner up position with 58 points adrift of Shakespeare with total points on the day of 549, and weight of 26.490kg. Daiwa Doncaster DAA also put in a brilliant showing to take third place with 522 points, and 34.390kg.
On the Individual scene it was a fairy tale come true for Dave Trafford of Mosella Lostock Tackle Box. The popular Lancastrian rekindled the old days of Preston Izaak Walton and took the title in great style. Dave left the sport while work took over for eighteen years, but he is back and stronger than ever and rightly proud of his achievement. He drew opposite a tree on the Otherton section and after picking off his team points with small fish he started looking for chub on a segment of worm. Quite a bit over an hour had passed by before Dave had his first chub and little did he know at the time, there was thirteen more to come to give him a massive winning weight of 12.340kg on peg A29. Runner-up, Peter Close of Yarm Angling Ltd had two of the now famous Shugborough carp in his 11.140kg on peg H38. Sean Mulheir from Team Last Cast was another that did battle with a Shugborough carp as he scaled 10.610kg.
Scott Geenes of Starlets AS on peg D42 had a chub of over 5lb and skimmers to take forth position with 9.790kg. John Deakin from Daiwa Doncaster DAA had a last gasp carp to boost his Norbury section tally to 8.930 on peg G2, and Gaz Boydell of Vespe Army completed the top six on peg B56 with 6.960kg.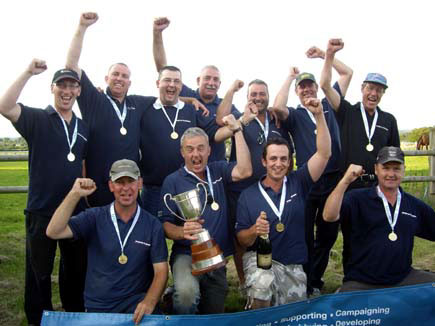 The triumphant Shakespeare Redditch team, who cruised to the 2009 Division One National crown.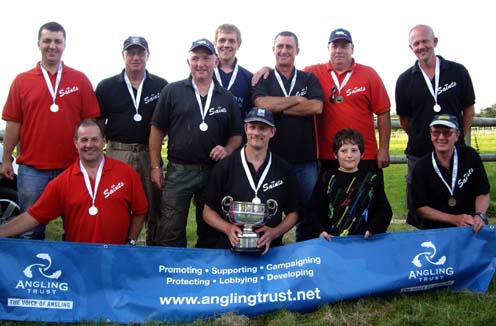 Runners up in the 2009 Division One National 2009, Collins Green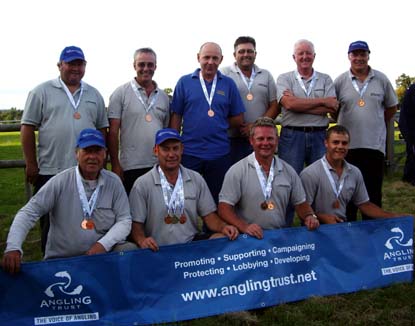 Third placed Daiwa Doncaster DAA were proud to finish third in the 2009 Division One National match fishing championships.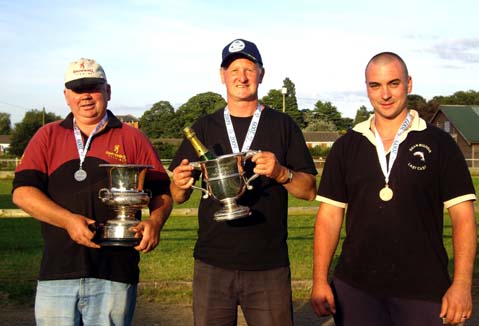 The top three individuals from the Division One National 2009.

Click on www.total-fishingclub.com – the UK's No1 online match fishing club – to win a trip to the world match fishing championships, and save money off tackle