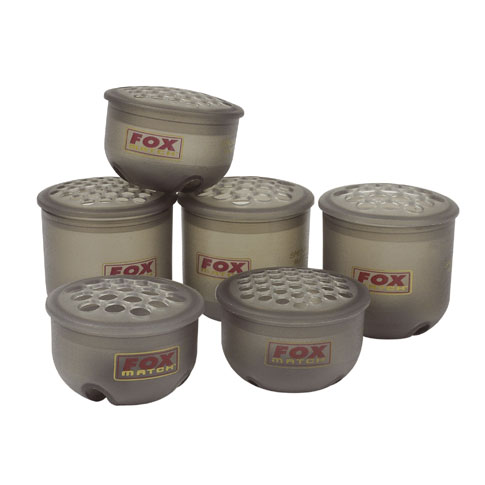 Sprinkle Pots
The Sprinkle Pots are unique in their design and offer without doubt the most accurate method of fishing and feeding at the same time.
Designed with commercial fisheries in mind but are equally at home on Canals and Rivers as they come into their own when fishing tight against the far bank especially when fishing against bankside vegetation.
They allow the feed to be drip fed or sprinkled in a unique way no other pots offer.
How to fit a Sprinkle Pot and Toss Pot: When fitting the pot choose the correct slot width and fit at top of tip, then gently slide down pot until a good tight fit is achieved.
Removing: When removing pot gently slide pot up towards the pole tip until pot comes away from tip.
Fox Match Sprinkle Pots have an rrp of £4.99.
To watch the Fox Match Sprinkle Pots video, click here.