Greg Cooper from Mansfield won the final PartyPoker.com Fish 'O' Mania qualifier yesterday at well known match venue, Lindholme Lakes near Doncaster.
It was Super Cooper who took victory at the popular Yorkshire venue and beat a full house of anglers all looking to take advantage of their last chance to qualify for the biggest prize in angling and get their hands on £25,000.
With Lindholme Lakes showing some great form in recent weeks, anglers were expecting to catch some good weights from yesterday's qualifier. True to form the venue did not disappoint and although not as big as they can be, some respectable weights were recorded from the match.
The conditions on the day were mild, breezy and overcast for the most part and many of the anglers fancied the pegs with a favourable wind. However, some thoughtful pegging opened up numerous potential winning opportunities meaning that as the draw took place anglers were uncertain as to where they would rather be.

Although the top four placings all came from different lakes it was the old favourite Bonsai that produced the eventual winner. The 16th angler to qualify was 20 year old Greg Cooper who took the honours with 74lbs of carp. The key to Greg's win was his ability to catch consistently throughout the match, although a productive first and last hour of fishing helped him land 50 fish with F1's up to 2lbs from peg 45.
Having fished Lindholme only once before, Gregs did not have an exact plan of attack, however hearing that most anglers were choosing to fish on the waggler, he decided to go against the grain and fished a pellet feeder throughout with a banded 6mm pellet hookbait.
Talking to Greg after the qualifier he commented, "I was really surprised when I was told that I had won the qualifier as I thought I only had around 55lbs, so to be told it was more like 70lbs was a real shock. I have fished Arena at Cudmore a lot over the winter, so I have a few ideas on how to fish it, but of course that may all change in the next week or so. At the end of the day I have nothing to lose in the final and will just go for it."
The runner up was Richard Wardle who headed a string of impressive weights from Beeches Pool fishing from peg 6 and ending with 72lbs 12ozs. Richard fished a strong match and caught consistently throughout, fishing paste over pellets at 8 metres catching carp up to 4lbs.
Third spot went to Gareth Hartley from Widnes who caught 71lbs 8ozs worth of fish from peg number 6 on Willows. Gareth was fishing shallow out in the water and down the margins using pellet to land a mixed bag of fish. Stephen Richards was fourth with 68lbs 4ozs on Laurels fishing from peg number 4. Fifth spot went to Alan Henry who had a level 68 lbs on the inline method feeder fishing from Bonsai, peg number 52.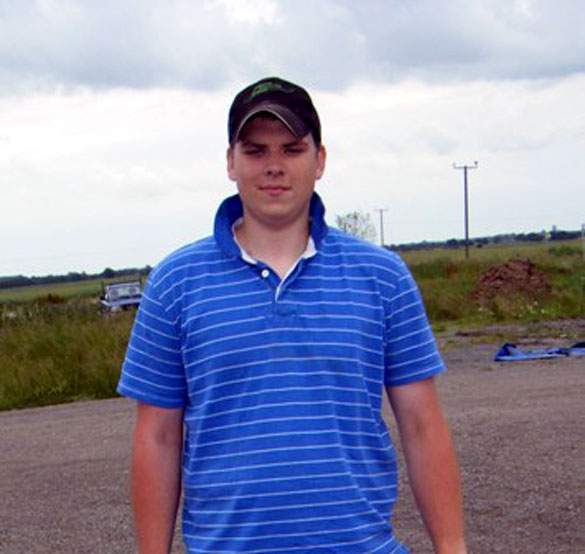 Greg Cooper