Now at Farnborough, the organisers are promising the biggest and best Big One yet.
After more than 20 years at Thorpe Park 'The Big One South', billed as the largest one-day tackle show/sale in the country, has outgrown the venue and is moving to the site of the massive Farnborough Air Show.
The new venue for the February 9th, 2008 extravaganza has easy motorway access, masses of free parking, is only 20 minutes from Thorpe Park and is still roughly in the centre of a 100 mile radius drawn from Thorpe Park.
"Myself and the team at Fishface Promotions are really excited about this move, which will give us such an opportunity to enlarge and enhance the show," said organiser Vince Davies. "We usually get around 10,000 people attending with the chance for all of them to walk off with genuine bargains. This will be our biggest and best show yet!"
All the regular exhibitors will be attending plus many new ones and due to the expansion, trade space is still available.
The new venue is 'Five' at Farnborough. For tickets and information call 0871 720 0977.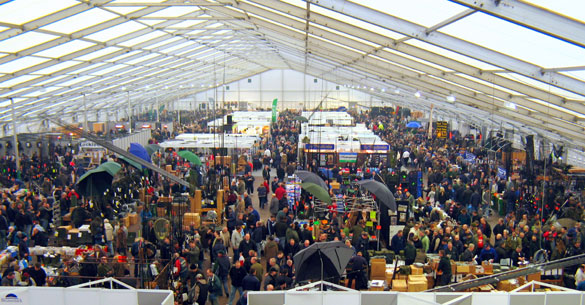 The Big One 2007